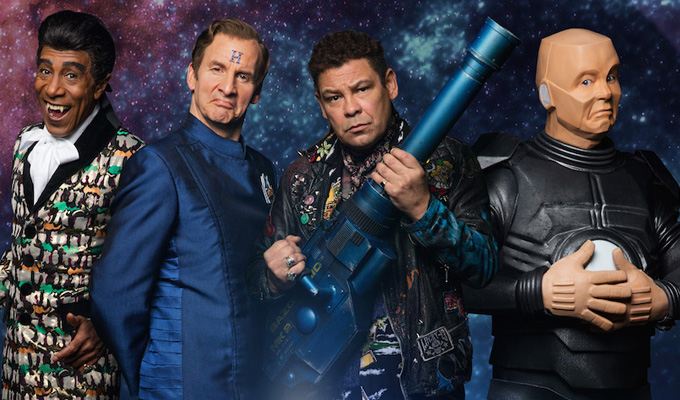 Red Dwarf XIII 'happening this year'
A new series of Red Dwarf is being filmed this year, star Danny John-Jules has revealed.
He admitted that the comedy's return was still under negotiation, but said he was confident that it would be happening.
'All we know is it's going to be done by the end of the year. We haven't seen a script yet, it's all in negotiation,' he told The Sun. 'But I'm never worried about Red Dwarf. I've never been so comfortable in a gig.'
Yesterday he posted a picture of himself with co-stars, Craig Charles, Chris Barrie and Robert Llewellyn, on Instagram, saying: 'All will be revealed in a couple of weeks.'
And earlier this month he shared a video of the foursome out and about in London on social media.
The sci-fi comedy originally ran on the BBC from 1988 to 1999. It was then revived on Dave in 2009, with the last series airing in 2017. A total of 1.3million viewers watched the first episode of that 12th series, but it slpped to 968,000 by the last episode.
Previously creator Doug Naylor has spoken of his plans to make a one-off live special at London's O2, but said: 'Probably if we did a Red Dwarf XIII and XIV it would make the O2 live show more difficult. So we'll probably do Red Dwarf XIII, live show and come back and probably do XIV after that.'
Published: 27 Jun 2019
What do you think?