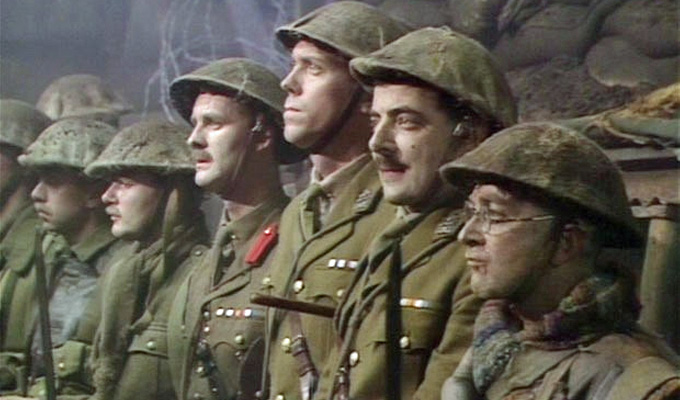 Could Blackadder be returning?
Blackadder co-creator Richard Curtis has revived speculation that his hit show could return again.
The writer said he'd loved to see Rowan Atkinson return to the role – but this time as a grumpy old man rather than a younger upstart.
'The thing about Blackadder was, it was a young man's show criticising older people, saying how stupid those in authority were,' he told the Daily Star.
'So I did once think, "If we ever did anything again, it should be Blackadder as a teacher in a university, about how much we hate young people."'
Curtis did not say he was working on anything specific but said he's keen to put Blackadder on stage again, saying:
'I'm always hoping Rowan and I will do one last live show and bring on Blackadder for a ten-minute bit. Getting Rowan and Tony Robinson on stage together again would be gorgeous.'
The pair last appeared together on stage for a Prince's Trust benefit in 2012 with Blackadder as a greedy banker.
The original four series aired berween 1983 until 1989. Since then, there has been a Comic Relief skit, a Christmas Carol spoof and and Blackadder: Back & Forth which was shown at the Millennium Dome in 2000.
Speculation is fuelled about a comeback whenever a member of the Blackadder team are interviewed and asked about the show.
Back in 2013 the show's co-writer Ben Elton declared that 'Blackadder is not finishedWe'll never officially close it down…ever.'
Curtis was speaking to promote his new film, Yesterday.
Published: 25 Jun 2019
Recent News
What do you think?