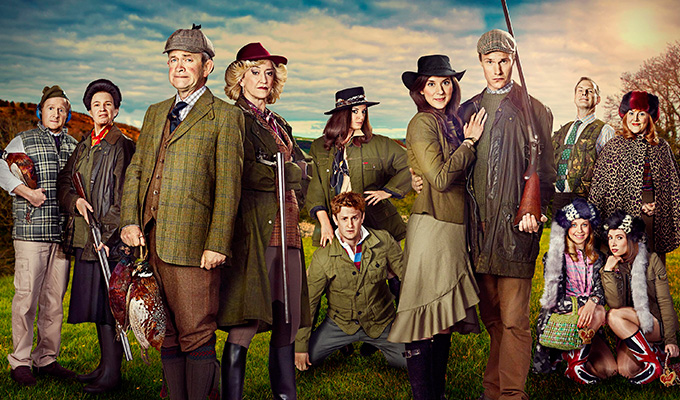 The Windsors gets a third series
The Windsors is retuning for a third series, Channel 4 has announced.
The full cast will return as the soap-opera type show covers a feud between Wills (Hugh Skinner) and Harry, as new mum Meghan (Kathryn Drysdale) finds Kate (Louise Ford) stiff and 'up herself'.
Elsewhere Camilla (Haydn Gwynne) goes the full Princess Margaret – gin/fags/Mustique/Rolling Stones – leaving Charles (Harry Enfield) with time to indulge a dalliance with the new manageress of the Highgrove gift shop, as he Charles he ponders whether to quit England.
Eugenie (Celeste Dring) and Beatrice (Ellie White) are still best chums, while mum Fergie (Katy Wix) is still trying to get Prince Andrew back up the aisle. Meanwhile, does Pippa (Morgana Robinson) still hold a torch for Harry?
Channel 4 commissioning editor Jon Petrie said: 'We're very excited to announce that The Windsors is coming back for a third series. You never really hear anyone talk about the Royal Family these days, so hopefully this show can help to change that…'
Production credits
Written by: Bert Tyler-Moore and George Jeffrie
Made by: Noho Film and TV
Executive producers: Camilla Campbell and Robert Wulff-Cochrane
Commissioned by: Fiona McDermott, C4 head of comedy at Channel 4
Commissioning Editor: Jon Petrie
Published: 25 Jun 2019
Recent News
What do you think?