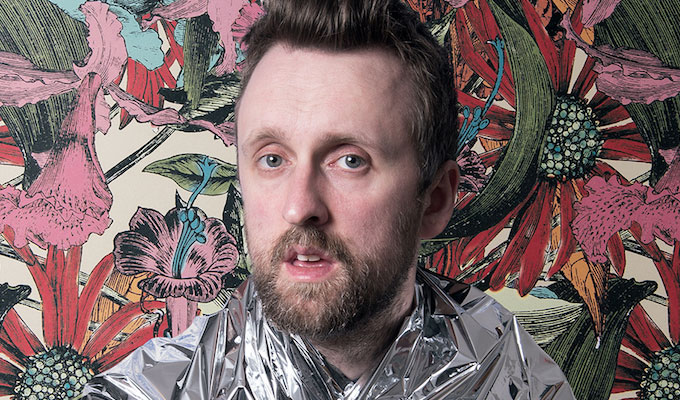 Could this podcast save the world?
This week's comedy on demand.
Operation Earth
It helps to have an angle as a comedian, and for Matt Winning it's climate change. For by day he is a climate economist at UCL's Institute for Sustainable Resources. And his week he's launched a new podcast on that very subject, Operation Earth, in which guests including Josie Long, Mark Watson, Andy Zaltzman, and Sofie Hagen, discuss topics ranging from school strikes and plastics. He also puts each guest's lifestyle under the microscope with the aid of WWF's environmental footprint calculator. Listen to the first two episodes here.
Classic British comedies
BBC has been running some classic black-and-white movies in the afternoons of late, which means a feast on iPlayer including the Ealing comedies The Lavender Hill Mob and The Man In The White Suit (soon to be made into a West End show), plus School For Scoundrels and Lucky Jim.
A Stab In The Dark
Definitely a curio in the history of late-night TV, this 1992 Channel 4 programme is something everybody involved would probably want to forget: David Baddiel, Tracey MacLeod - and most of all Michael Gove. Indeed MacLeod has said: 'The clips that exist capture the horrible, echoey silence with which most of our monologues were received.' Then again, if the show - which is available on All4 had been a hit, Gove may not have turned to politics and the 21st Century might have panned out differently…
Wil Anderson: Fire At Wil
The Australian comic and broadcaster has appeared at the Melbourne International Comedy Festival for 22 years on the bounce. This was his 20th stand-up show, in which he talked about halal food, terrorism and toasters – and it dropped on comedy subscription service NextUp yesterday. Read our reviewhere.
Jo Koy: Comin' In Hot
Filipino-American comic Jo Koy has this week's Netflix special. He's not previously got the best of reviews from this site for using old tropes – and indeed here he talks about penis size and mock-humps the stool on stage - but there's no denying his popularity or his consummate performance skills. Plus there is more distinctive material about his upbringing. Watch here.
Published: 15 Jun 2019
Recent News
What do you think?