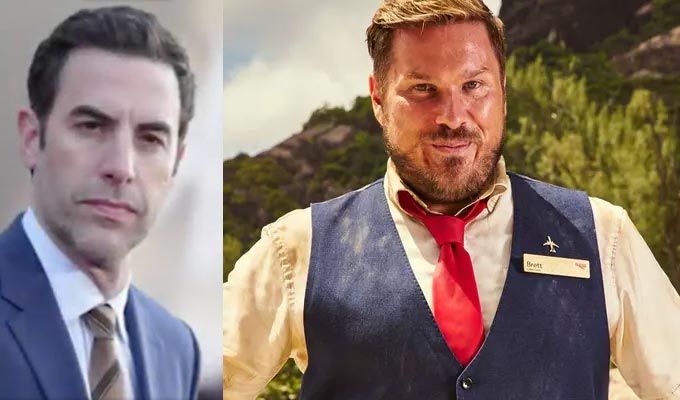 Marc Wootton makes hidden camera show in the US
Marc Wootton is piloting an improvised hidden camera show with Sacha Baron Cohen, Chortle can reveal.
Currently filming in Los Angeles, Gooseberry has been conceived as an anthology series of action comedies that play out entirely in the real world and is described as 'an audacious collision of comic thriller and immersive theatre'.
Baron Cohen is executive producer on the show, which is being made for Comedy Central in the US through his production company Four By Two Films. Lionsgate, makers of Orange Is The New Black, are co-producers.
The pilot has been created and written by Wootton with director and longtime collaborator Misha Manson-Smith, who previously directed him in 2010's La La Land, another LA-set prank show which co-starred Julian Barrett and aired on Showtime in the US and BBC Three in the UK.
Wootton and Manson-Smith also worked together on the BBC Three comedies High Spirits With Shirley Ghostman and My New Best Friend, both of which involved pranking members of the public.
Dan Swimer, long-time writing partner of Simon Amstell also executive produces alongside Kara Welker, producer of The Whitest Kids U'Know sketch show, and Manson-Smith.
Manson-Smith posted an Instagram photo of himself with Wootton in Venice, California during filming.
Speaking to the New York Times about La La Land in 2010, Manson-Smith said that Los Angeles was perfect for Wootton's pushy, over-confident creations because 'it's a mecca for real people who would be as exciting as Marc's characters'.
Wootton's first television appearance was on Channel 4's The 11 O'Clock Show after Baron Cohen had left the programme to make Da Ali G Show.
Some reviewers criticised La La Land, which featured Wootton's best known creation, fake psychic Shirley Ghostman, alongside wannabe actor Gary Garner and documentary filmmaker Brendan Allen, as a pale imitation of Baron Cohen's work after his Stateside success with Borat and Bruno.
Wootton's last series was the scripted High And Dry, about plane crash survivors on a desert island, for Channel 4.
- by Jay Richardson
Published: 14 Jun 2019
What do you think?