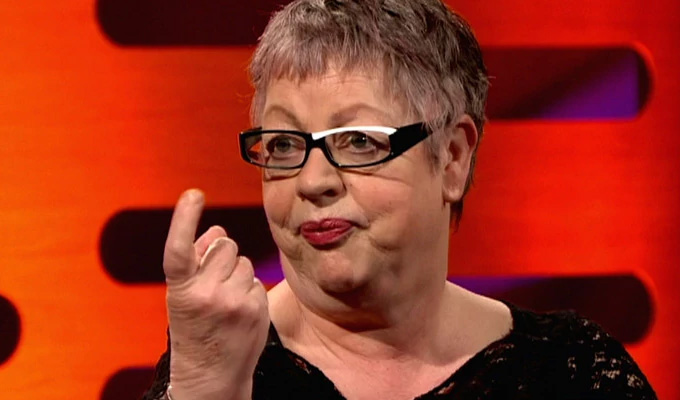 Jo Brand: I was threatened with gang rape
Jo Brand has told of how she was threatened with gang rape when she was about 20.
The comedian described how she was confronted by three youths while alone at night in South London.
She told an audience at the Hay Festival yesterday: 'I was visiting a friend in a high-rise in Camberwell. I came down the stairs, and three guys were standing there. One of them goes
'We are going to fucking rape you. 'I nearly had a heart attack and then they started laughing. I just started running.'
Brand, 61, said getting verbal abuse was so common when she was growing up that she developed a repertoire of put-downs to deal with them - which she subsequently used against hecklers in comedy clubs.
Her comments, reported in The Mail on Sunday, follow her Linda Smith Lecture earlier this month when she spoke of how she and other women found her early days on the circuit 'really intimidating' because of 'a lot of unsavoury behaviour from men'
Brand cited a night in Jongleurs in Battersea, South London, when one man 'unzipped his flies, go his cock out and shouted at me, "Suck my cock you fucking bitch."'
She was so shocked she came off stage - but rather than sympathy she was told off by management for ending her set two minutes early.
Published: 26 May 2019
What do you think?