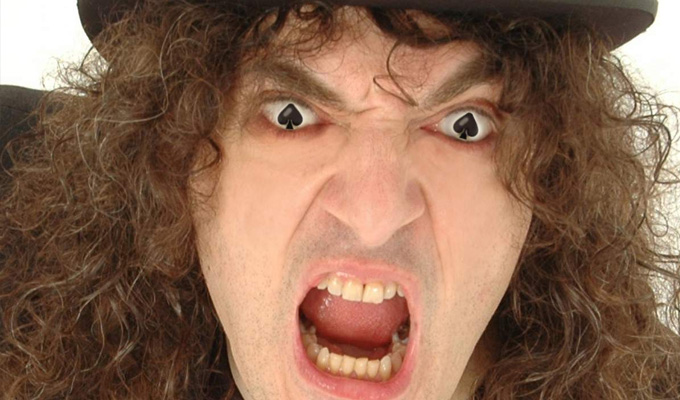 'You nearly killed someone with laughter'
Jerry Sadowitz was forced to cut a gig short this week when an audience member was involved in a medical emergency.
The comedian and magician had been performing his Make Comedy Grate Again show at Liverpool's Epstein Theatre for an hour when it was interrupted on Wednesday night.
Reports suggest that when Sadowitz saw a man clambering over seats, he asked if he was on his way up to the stage to assassinate him.
However, it then became apparent that another man had stopped breathing and had to be taken out of the theatre.
Sadowitz reportedly said: 'Stopped breathing? That's all I need on my fucking CV isn't it?' and left the stage.
One audience member messaged the comic on Twitter afterwards: 'Boss night, just an unfortunate ending when you nearly killed someone with laughter, not a bad way to go X.'
Another added: 'It was almost like a morgue at the end. Almost. As if we were supposed to come away from it in any way content or satisfied. Slither of hope in humanity lost when overhearing someone asking staff about refunds. Everyone's a c*nt. We hung round for T-shirts, which never came.'
A spokesperson for the theatre confirmed: 'A man experienced a bad reaction to his medicine towards the end of the show but we understand that he's fine now.'
- by Jay Richardson
Published: 24 May 2019
What do you think?