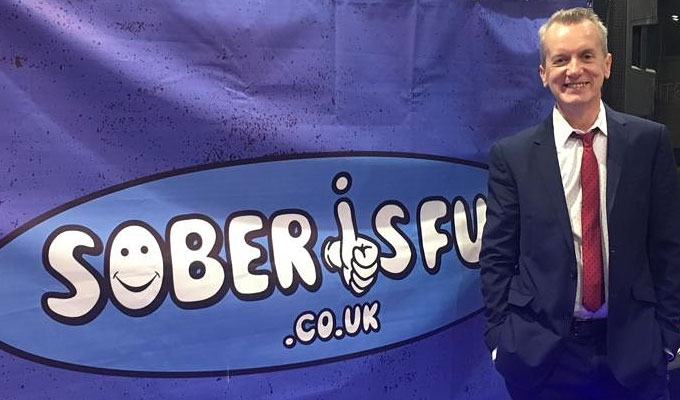 The comedy club with no booze
Stand-up comedy might normally associated with late-night drunken crowds – with many a comic telling their audience: 'The more you drink the funnier we are.'
But one club is trying to buck the trend, with an entirely sober audience.
No alcohol will be available at the Sober Is Fun nights, which starts a regular gig in Chelmsford, Essex, in September after three try-out shows were deemed a success.
They are being promoted by Martyn Davies from, who started the nights after going sober himself 15 months ago.
He said: 'I found there was a market for people who do not drink for whatever reason.
'The shows first started out as a way of giving back to my friends in recovery like myself, but we are seeing more and more customers who do drink but just fancy a night off the booze.
'I've worked in comedy club environments for a long time and have seen how alcohol can disturb fantastic evenings. Our nights are not hindered by chatty customers, people getting up every two minutes to use the toilets , no unfunny heckling – and best of all no hen or stag parties. The feedback from all the acts has been just brilliant.'
The club has already received a show of support from teetotaller Frank Skinner, who popped into its former home, the Abstinence Bar, when he visited Chelmsford on tour – although he has never played the club.
The Abstinence Bar – a booze-free pub set up by a landlady who had also battled alcohol addiction – closed after less than five months after failing to attract enough business.
Davies will be hoping the same fate does not befall Sober Is Fun, which opens at The County Hotel on September 1 – with Mike Gunn, Tim Clark and Gerry K on the bill.
Published: 21 May 2019
Recent News
What do you think?