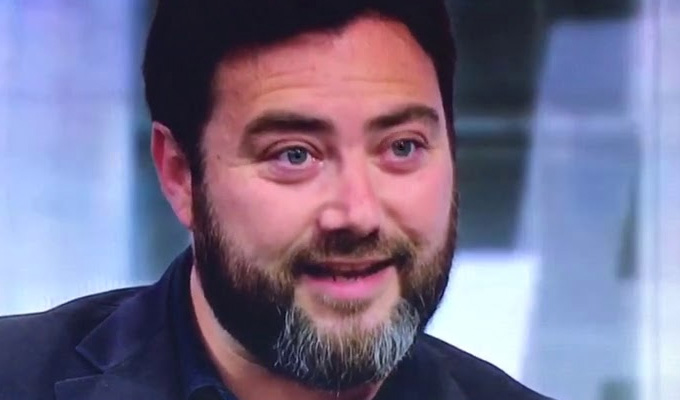 Ukip's Carl Benjamin claims he's saving comedy with his rape jokes
The Ukip candidate who has 'joked' about raping a Labour MP has claimed he is fighting for the future of British comedy.
Carl Benjamin, also known by YouTube handle Sargon of Akkad, told Jess Phillips during a Twitter debate that he 'wouldn't even rape her'.
And in a recent video he doubled down on his, saying: 'With enough pressure, I might cave.'
When confronted by the BBC's Victoria Derbyshire with the charge that he was normalising a 'rape culture', Benjamin insisted: 'I am normalising comedy'
'I want comedy to come back to this country because the BBC is doing everything it can to kill it off.'
Derbyshire then related comments from rape survivors about how comments such as his made them feel belittled, and she quoted the campaign group Rape Crisis, which said: 'Material that normalises, trivialises or attempts to get laughs out of sexual violence can be humiliating and upsetting for survivors. So-called rape jokes are not just insensitive hurtful and disrespectful, they are damaging
Benjamin insisted: 'I am aware of the politically correct narrative around this. But there is another narrative that I suppose we can call the non politically correct one, that I support. I think it's a lot more empowering not to be controlled by jokes.'
However, Benjamin was trapped by his own arguments on the programme, when he said that he thought the reason he had milkshakes thrown at him on the campaign trail was 'because you're radicalising people by lying about me.'
Derbyshire replied: 'So there is a link between language and acts of violence?'
Benjamin responded that he was the victim of 'lies' – while his comments were just jokes, promoting the presenter to say: 'You sound like a hypocrite. You blame the words on newspapers or the media. But when you target someone by attaching their name to your rape joke that's OK.'
Published: 17 May 2019
Recent News
What do you think?