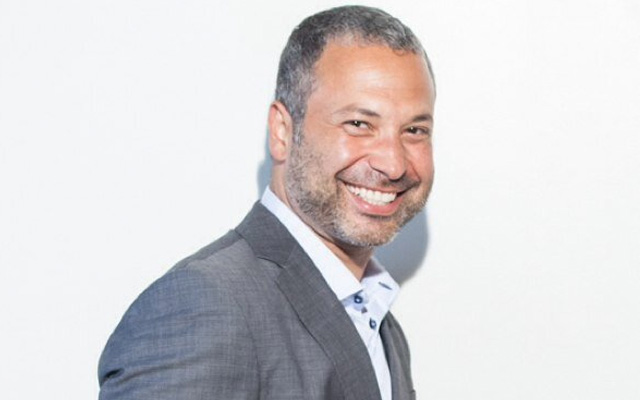 Comedy club punter calls the cops over a joke
A comedy club punter called police after a stand-up made a joke about terrorism that made him feel 'uncomfortable'.
The audience member called the US emergency number 911 after Egyptian-American comedian Ahmed Ahmed made light of the perception of Middle Easterners as extremists.
Two officers were duly despatched to the Off the Hook Comedy Club in Naples, Florida, to investigate.
The incident occurred after the 48-year-old asked the predominantly white audience on Saturday night: 'How many people here are from the Middle East?'
After a small smattering of applause, he joked: 'Well it only takes one of us…'
It got a laugh, after which Ahmed continued, '… to tell a joke!'
He then added: 'But seriously lock the doors.'
The gig then continued, but the next day a man called police to complain.
In his account, after a number of people identified themselves as coming from the Middle East, Ahmed joked: 'We could organise our own little terrorist organisation.' The man, who did not give his name, told the call handlers: 'I just thought it was terrible. My wife and I looked at each other and felt very uncomfortable.'
Ahmed recorded a video with the cops arrived who arrived at the club to investigate, which he posted on social media.
In it, he said to the officers: ''There was a 911 call about me that somebody was nervous for their lives based on some of my material. So you guys had to come down and check me out.
This happened to me last night @OTHComedyClub in Naples, Florida! An audience member called 9-11 on me because "they feared for their lives" over a joke I told on stage. That's never happened to me or any comedian I believe. Fucking crazy man. The cops were even like "WTF"? 🤦🏻‍♂️👮🏻‍♂️ pic.twitter.com/hQezwJPXhw

— AHMED AHMED (@ahmedcomedy) May 13, 2019
'You can't write this shit - this is really happening in my career, in my life. This is going to end up in my set somehow. This is new material.
'I'm not insulted, I'm a little embarrassed and I'm also maybe afraid for my life?'
One of the officers told Ahmed: 'This is the first time for everybody here, honestly. Don't change your set, don't change your jokes.'
Here's a local TV report into the incident, which includes an extract from the 911 call.
NBC-2.com WBBH News for Fort Myers, Cape Coral & Naples, Florida
Published: 15 May 2019
Recent News
What do you think?