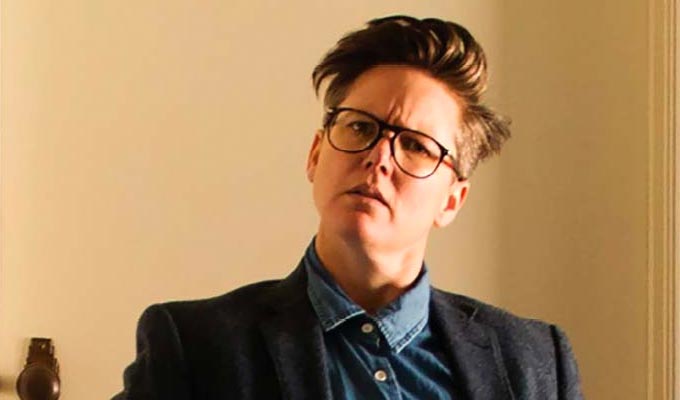 Netflix snaps up Hannah Gadsby's Douglas
Netflix has snapped up Hannah Gadsby's new stand-up special, Douglas.
The comedian announced the entirely unsurprising news – given the runaway success of her last show Nanette on the streaming service – at a Netflix event in Los Angeles last night.
She said 'I'm so excited to announce today that Douglas will be released on Netflix in 2020.
'I'm really enjoying touring with the live performance, but there will be places in the world that I won't be able to visit, so it's wonderful that Netflix will bring the show to every corner of the globe.'
Douglas, named after her beloved dog, launched at the Melbourne International Comedy Festival in March. Here is our review of one of those performances.
She is currently touring it around the US and although no UK dates have yet been announced, promoters have promised European engagements
Nanette launched on Netflix last year as its first Australian-made special, and has inspired her memoirs, Ten Steps To Nanette, which are due to be published in March (Order)
Click here for our review of Nanette on Netflix.
Published: 14 May 2019
What do you think?