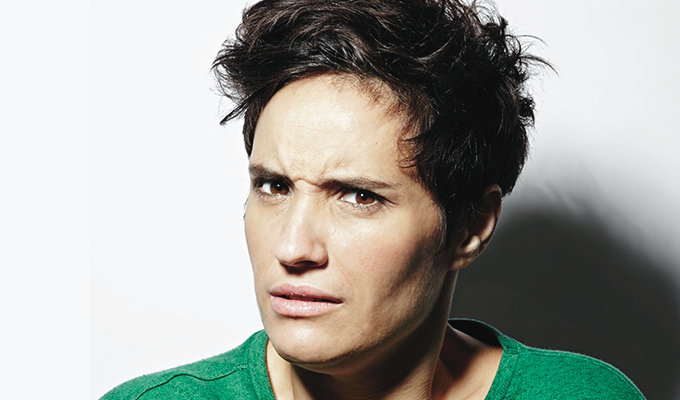 Book deal for Jen Brister
Jen Brister is writing a book about motherhood for parents 'who feel they don't fit the mould'.
The Brighton-based comedian is the gay, non-biological mother to her partner's twin five-year-old boys – a situation that she has discussed in her stand-up and in her occasional blog, The Other Mother.
That, too, is the name of her new book – subtitled 'a wickedly honest parenting tale for every kind of family' – and due to be published by Square Peg in September.
In the blog, she has written that despite her unusual family set-up: 'The truth is my girlfriend and I are just like any other new parents on the planet. We're not doing anything differently or better or worse, we're like everyone else: completely clueless.
'I'm not going to lie to you, most of our parenting skills have been taught to us by Google. We spend half our lives asking each other questions we know the other one has no idea how to answer: "When are they supposed to start walking?" "Are their poos supposed to be as big as this?" "WHY WON'T HE STOP CRYING?".'
As well as her stand-up, which has featured on Comedy Central and Live At The Apollo, Brister has written for BBC Scotland, presented for BBC 6 Music and with Russell Brand on Radio 2, and has been a contributor to websites including Standard Issue and The Huffington Post.
The cover for The Other Mother contains tributes from fellow comics including Hannah Gadsby, who said: 'I love Jen Brister. She is a like mind and damned funny. You'll find the pages of this book brimming with rich and wonderful proof of all of this… and more'; and Sara Pascoe who adds: 'Jen is one of the funniest comedians I've ever seen and her book is predictably hysterical. It's also moving, important and wonderful.'
Click here to place an advance order for The Other Mother
Published: 24 Apr 2019
What do you think?