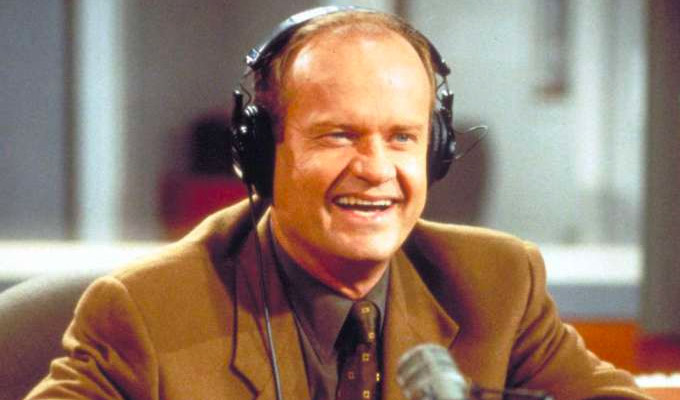 Kelsey Grammer pictured with a Frasier script
Kelsey Grammer has been photographed clutching a what appears to be script for a new episode of Frasier.
The actor was spotted in London this afternoon with a folder bearing the Frasier logo and the word Grammnet, his production company.
Pictured in MailOnline, Grammar was heading to rehearsals for Man Of La Mancha, the musical he will star in at the London Coliseum from later this month.
The star has been talking about a possible comeback of Frasier, which ran from 1993 to 2004, for several months.
Last month he told Metro that a possible premise for reviving the series would be to look at the father-son dynamic that was central to the original series, but this time with Frasier as the older man.
''Whether he's got six children and a wife in the islands somewhere, he needs to come back to probably resolve things with his son Frederick, which mirrors the show in the first place,' Grammer said.
Published: 17 Apr 2019
What do you think?