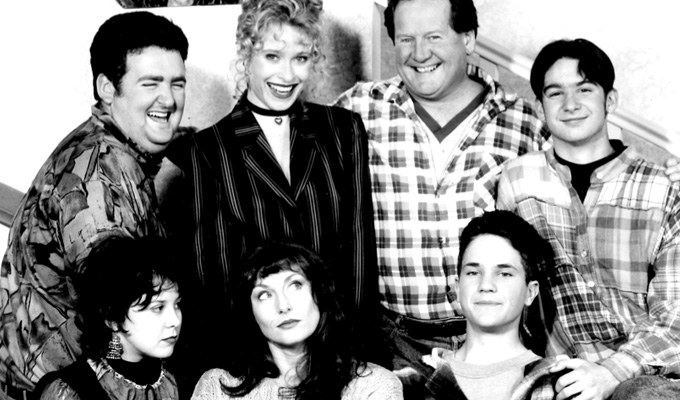 The Worst Sitcom Ever
The week's comedy on demand.
The Worst Sitcom Ever
It's the New Zealand comedy that's so dismal that even its creator cannot bring himself to utter its title. In fact, Geoff Houtman reluctance to say the name makes this podcast seem like a spoof, based on its coy blurb.
But the eight-part series chronicles his effort to come to terms with the failure of Melody Rules, a mid-1990s sitcom dubbed 'atrocious' by the New Zealand Herald and that has become shorthand for a flop,
The old adage is that 'no one sets out to make a failure' – and this podcast, released on the 25th anniversary of the show, examines how the comedy, which is so clearly dismal, ever made it to air.
Here's a link to the show in iTunes – and here's a scene from the original show:
You Look Like
Here's a new comedy roast series made for Kevin Hart's LOL Network . In You Look Like four comedians go head-to-head in two rounds of insults which must all start with 'You look like…'
New episodes drop every Tuesday, and here's the first:
Amy Schumer: Growing
Amy Schumer spills on her new marriage, leaving her wild days behind her, making a baby and her mum's misguided advice in her latest Netflix special. Watch here
What Do I Do?
In this new podcast for Audible subscribers – or £20 for the rest of us – Dame Kelly Holmes talks about mental health to TV personalities, writers, comedians and more.
Guests in the 11 episodes include comedians Catherine Bohart speaking about her OCD; Eddie Izzard on grief, Felicity Ward on insomnia and Rory Bremner on ADHD.
Dame Kelly herself has experienced difficulties with depression and self-harm, and aims to make the interviews personal and supportive, joining each guest in a place that makes them feel good.
Download here.
Published: 23 Mar 2019
Recent News
What do you think?