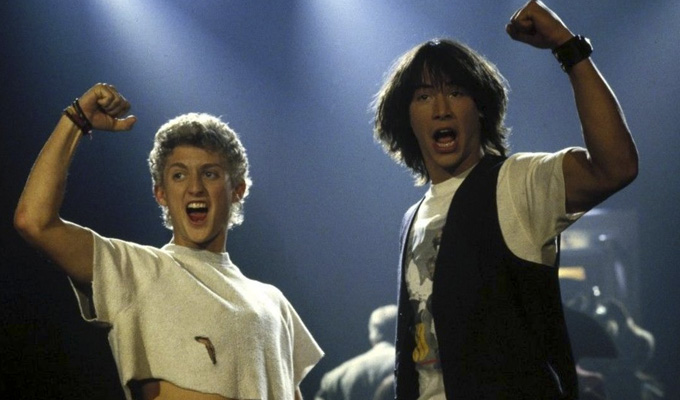 Bill & Ted to face the music
A third Bill & Ted film is to go into production, to be released next year.
Stars Keanu Reeves and Alex Winter revealed the comedy – Bill & Ted Face the Music – in a YouTube message released today.
The sequel comes 19 years after Bill & Ted's Bogus Journey and sees the would-be Wyld Stallyns rock stars as middle-aged men.
Speaking to Graham Norton last year, Reeves explained the plot, saying: 'Basically, they're supposed to write a song to save the world, and they haven't done that.
'The pressure of having to save the world, their marriages are falling apart, their kids are kind of mad at them, and then someone comes from the future and tells them if they don't write the song it's just not the world, it's the universe. So they have to save the universe because time is breaking apart.'
In the clip, recorded at the Hollywood Bowl, the pair thanked fans for making the new movie possible, before adding: 'Be excellent.'
Galaxy Quest's Dean Parisot will be directing from a screenplay by the original Bill & Ted writers Chris Matheson and Ed Solomon.
Published: 20 Mar 2019
What do you think?