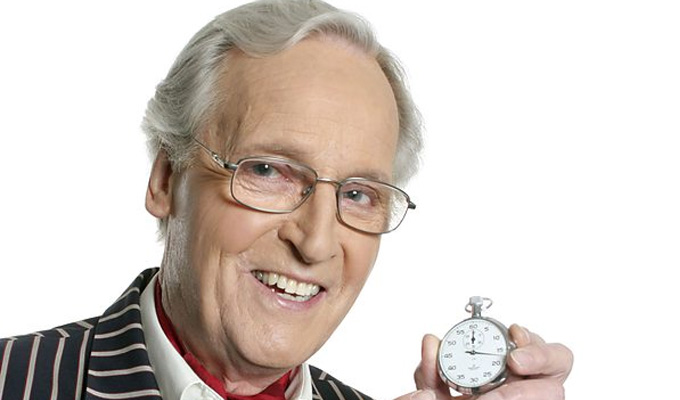 Broadcasting world salutes Nicholas Parsons
Nicholas Parsons is to be honoured with an award for his outstanding contribution to broadcasting tomorrow.
The 95-year-old Just A Minute chairman will receive the accolade at the Broadcasting Press Guild Awards.
He has chaired the Radio 4 programme since it was first broadcast in 1967, and was also known for hosting ITV's Sale Of The Century for 12 years in the 1970s and 1980s.
He began his career on radio in the 1940s as an impersonator on the Carroll Levis Discoveries talent show.
As an actor, he appeared on the West End stage, in repertory and in films. and in the 1960s he became known as the straightman to Arthur Haynes, a partnership which ran for ten years. Parsons later appeared regularly on The Benny Hill Show.
Broadcasting Press Guild chairman Jake Kanter said: 'Our Harvey Lee Award winner is being recognised for seven decades of TV and radio entertainment, and in particular his contribution to one of the BBC's longest-running programmes.
'Panellists have come and gone, the gamesmanship and gags have evolved, but Nicholas Parsons remains in the hot seat at the centre of it all.
'His warmth, sharp wit and clear-headed determinations in rooms full of fast-talking show-offs have kept him at the top of his game.'
The award is named after a former media correspondent for the Daily Telegraph and previous recipients include Sir Lenny Henry, Sir Terry Wogan, John Humphrys and Cilla Black.
Published: 14 Mar 2019
What do you think?