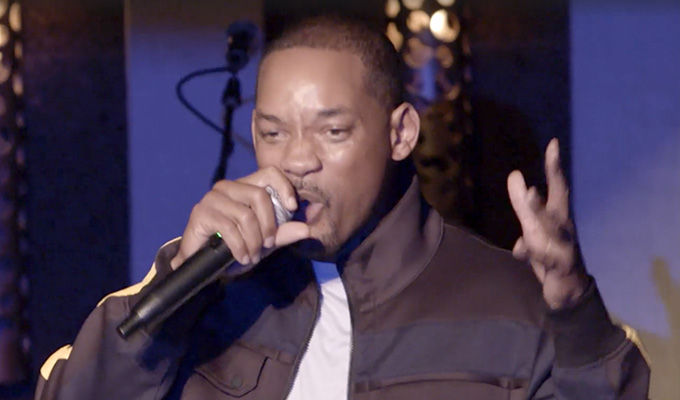 Will Smith turns stand-up
Will Smith has performed his first stand-up comedy gig – after getting some tips from Dave Chappelle.
The actor took to the stage of the Peppermint Room in Los Angeles for his Facebook series Will Smith's Bucket List.
He said the idea filled him with more dread than another challenge in the series: jumping out of a helicopter on a bungee rope over the Grand Canyon.
'There's nothing in entertainment that is more terrifying to me than standing up in front of an audience with just a microphone with the anticipation that you will make people laugh,' Smith said. 'Yet when you connect to people, there's nothing like that.'
Chapelle's tips were: Confidence is key (saying the fact he was Will Smith would help on the front); pick the right shit to talk about; be interesting all the time.
'If they can feel you, they will never forget you,' he concludes.
The premise of the series is that Smith was doing all the things he's ever wanted to do as he turned 50.
If he takes up his new career full-time, let's hope it doesn't lead to any confusion with the British comic, Thick Of It actor and writer Will Smith.
Here is the full episode:
Published: 14 Mar 2019
What do you think?