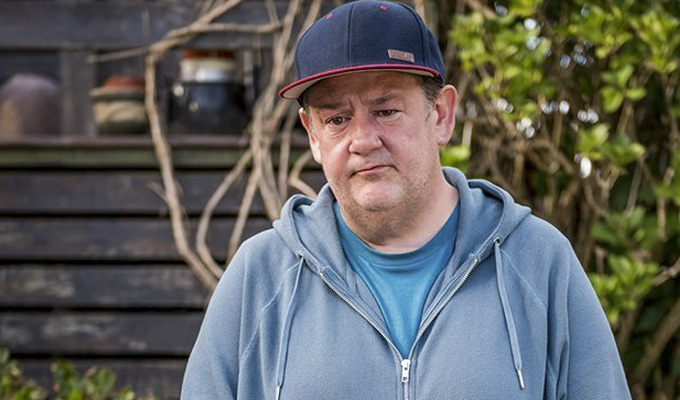 Viva Llas Vegas!
Johnny Vegas is to attempt to set up his own unusual Welsh camping site for a new Channel 4 series called Llas Vegas.
Over the four hour-long episodes the comedian and his long-suffering assistant Bev will source and renovate five vintage, single story buses and transform them into unique holiday homes.
But the pair have with no previous experience of running such a business or conducting renovations on this scale.
Vegas said: 'I bought a bus online. Not because it's what showbiz folk do, but because my camping van got nicked and it had been my wee bit of creative space heaven.
'Since then, a number of pub chats, misadventures, an art school virus to create beauty as and when you can, plus a deep desire to save these gorgeous machines from a scrap heap, I'm suddenly, finally trying to turn a "What if?" into a "Well why not?".
'Borrowing cash, sorting out red tape via Bev and taking a risk on the fact that other folk will want to spend time in a place that feels special. But I get it. As no doubt the bank manager might say, I'm not the most organised person, but I tend to invest in passion. (Ooh, get him!).'
Vegas has previously starred in the BBC comedy Home From Home, playing a man who brought a wooden lodge on a holiday site in the Lake District.
Will Daws, managing director of programme-makers Plum Pictures said: 'Llas Vegas will surely become one of the most iconic tourist destinations in the country - if Johnny can raise the money, buy the buses, sort out planning permissions, keep the locals on side and stick to a schedule. What could possibly go wrong?'
Production credits
Made by: Plum Pictures
Commissioning editor: Jonathan Rothery
Executive producer: Will Daws.
Published: 14 Mar 2019
What do you think?