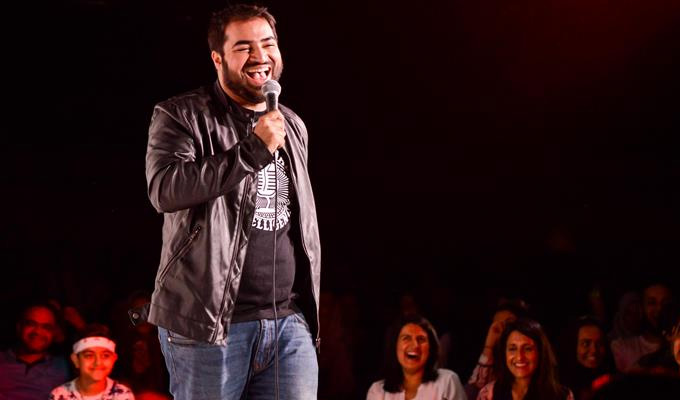 BBC Three announces Asian sketch show
BBC Three is to make a new sketch show about the life of young British Asians
Muzlamic will be written and performed by Ali Shahalom and Aatif Nawaz.
Shahalom is better known by his Instagram handle Ali Official, having racked up more than 100millions views the platform, while Nawaz, pictured, is the stand-up behind Edinburgh Fringe shows Muslims such as Do It 5 Times A Day and Instant GrAATIFication.
In a statement, the pair said: 'Getting a head nod from the BBC is an amazing feeling, we're thrilled to have this opportunity. The process from page to screen has been wonderful. We've created Muzlamic in a way that gives people from different walks of life something to laugh at and connect to.'
Shane Allen, controller of BBC comedy, said: 'Ali and Aatif are funny bones personalities who come up with really sharp ideas and observations that they characterise wonderfully. This format plays to their strengths as prolific creators who knock out really grabby ideas, we're proud to back them to wider exposure and appeal.'
And Chris Sussman, head of comedy at BBC Studios, which is making the show, added: 'BBC Three has been the launchpad for some of the country's best-loved comedians - and with Ali and Aatif, I think there's a real chance we might be adding a couple of names to an already long and impressive list.
'They're great writers and even better performers, and we're delighted to have the chance to show them to the world in Muzlamic.'
Published: 28 Feb 2019