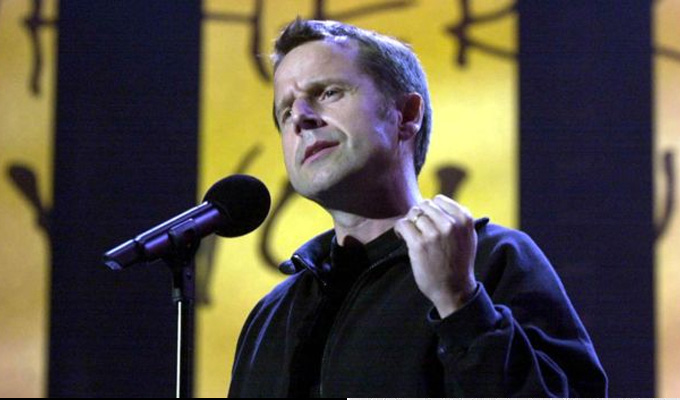 Comedy stars to pay tribute to Jeremy Hardy
The cast of I'm Sorry I Haven't A Clue are to remember Jeremy Hardy at a gig this weekend.
Regulars Tim Brooke-Taylor, Graeme Garden, Barry Cryer and host Jack Dee will be elevating their regular tour show at the New Theatre in Oxford on Sunday into a tribute to their late colleague.
They will be joined by a raft of guests including Sandi Toksvig, Rob Brydon, David Mitchell, Rory Bremner, Tony Hawks and Andy Hamilton all of whom will be singing Hardy's praises… but probably not in tune.
Cryer spoke of the gig on on Steve Wright's Radio 2 show, saying: 'It's a great turn-out. There's a whole gang of us going to do a tribute to Jeremy. That'll be really something.'
He praised Hardy – who died earlier this month at the age of 57 - as 'a one-off, a great man', adding: 'He didn't just talk it, he did it. He was an activist. He made you laugh and then he made you think. He was soft-spoken but hard hitting.'
Friends - including Labour leader Jeremy Corbyn – and family attended Hardy's funeral in Purbeck, Dorset, on Monday. Actress Juliet Stevenson wrote on Twitter: 'We buried Jeremy Hardy yesterday. By the sea in Dorset. No words for how missed he is, will always be.'
On the Steve Wright Cryer also told how he was recovering from his leg operation. 'I'm walking with a stick. I fractured my femur. It was a slippery pavement. I'm sort of reasonably mobile.'
Published: 22 Feb 2019
What do you think?