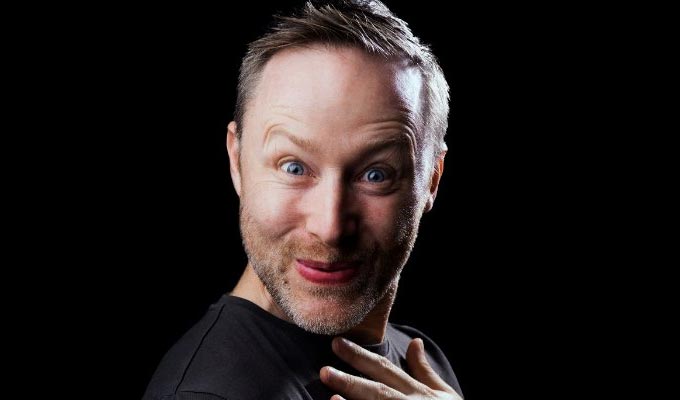 Limmy: I was a teenage car thief
Limmy has revealed that he used to be a car thief.
In his candid new memoirs, the Scottish comedian describes how he began joyriding at the age of 16, while on acid.
The comic, real name Brian Limond, also describes being strip-searched by police, as well as detailing his struggles with depression, self-harm and alcoholism.
He said he stole his first car from a quiet cul-de-sac in Glasgow at 3am when with a couple of mates, who hot-wired it with a screwdriver. Later that same night they stole a second car.
'It was like a game,' he writes. 'It just didn't feel real.
'We got to this country road, this dirt path they were familiar with, and we started belting it down, skidding about like it was a rally game. I saw "we" but I wasn't driving. I couldn't drive. I gave it a shot for a minute but I nearly crashed so we swapped back.
'Then we got into a field and started skidding the motors and banging them into each other, like they were dodgems. Dodgems that cost thousands of pounds and didn't belong to us. But at no point did I feel guilty.
'At that age I didn't think about how the folk would feel having their motors stolen. I thought they would just be a bit pissed off, I didn't think about how much it would cost, or the feeling of shock, or the feeling of being violated.
The teens abandoned one car once it had become too damaged, and headed back in the other. Passing a police car coming in the other direction, freaked them out and they abandoned the vehicle, engine still running, and ran.
As Limmy ran off across the fields by himself he was soon followed by a helicopter, then a squad car pulled up and took him in.
He was subsequently found guilty of two counts of car theft, two of driving without insurance, two driving without a licence 'and I think I got done for a bit of hash they found on me as well'. He adds: 'Because it was a first offence, I didn't get jail, I got a fine, a few hundred quid.'
Soon afterwards, he had another run-in with the law after accepting a lift from a dodgy acquaintance, who started doing handbrake turns in a car park that attracted the attention of nearby police.
They found a stash of ecstasy on his friend, so took them both to the police station for a strip search. But there was a note of absurdity in the situation as Limmy had just shaved his pubic hair, 'which was uncommon at the time'.
He explains: 'I did it out of boredom. I trimmed them right down so that I was almost bald, just for the hell of it. It looked kind of stupid but if didn't matter because nobody was ever going to see it….'
Although the officers said nothing, Limmy said: 'Part of me liked the feeling they were maybe wondering what I was into…'
The memoirs, published today, also cover Limmy's well-publicised struggles with mental health.
He describes his first teenage attempt at self-harm, after being rejected by a girl he'd pledged his love to after knowing her for a few days – first trying with a blunt fork until finding an empty cider bottle, which he smashed to created a jagged edge.
'I couldn't really have wanted to die, though,' he recalls, as he then went to where he knew people would be, where someone did help him and get him taken to hospital. There, the doctor asked him why he did it, and Limmy said: 'I've just got problems'.
The medic asked his age and then just laughed: 'Fifteen! Wait til you get to my age. You have a wife, mortgage, children, then you will have problems…'
Limmy recalls: 'Now you might think that's insensitive. It's maybe something a doctor could get sued for these days. But it actually helped. The way he just laughed it off as he was stitching me up.'
However, it was not the end of his self-harm.
Limmy also describes becoming an alcoholic, and finding himself at the lowest ebb after letting down his partner and his colleagues after a particularly heavy binge. He walked to the banks of the Clyde at Glasgow Green and decided to throw himself in, imagining in vivid detail what would happen if he walked to a nearby bridge and jumped.
But as he considered the impact of his death on others, it jolted him out of his suicidal thoughts and vowed never to drink again.
'It was over,' he writes. 'I was so full fo fucking hope. I was born again.'
Limmy: Surprisingly Down To Earth, And Very Funny, has been published today by Harper Collins priced £14.99. Click here to buy from Amazon at £10.49
• For help if something's troubling you, call the Samaritans on 116 123.
Published: 21 Feb 2019
What do you think?