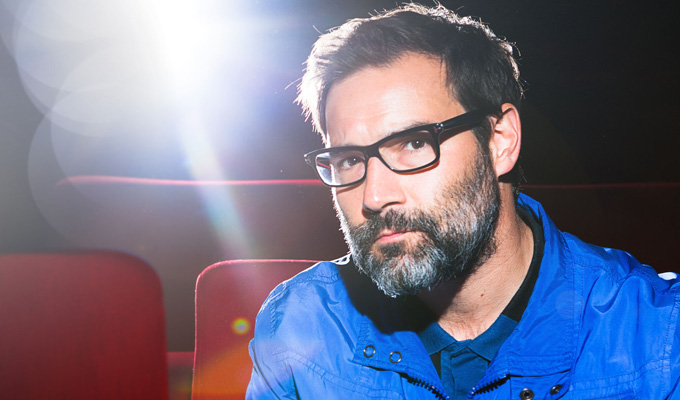 Adam Buxton writes his first book
Adam Buxton is writing his first book.
The comic and podcaster has been reading extracts from his unfinished memoir, with the provisional title 1st Class Bastard, at live shows.
It draws upon Travellers' Tales, the feature in which he shared frustrations of travelling, from his BBC Radio 6 Music show with Joe Cornish.
The book will be published by Mudlark, a new imprint of HarperCollins that has just released Limmy's memoir, Surprisingly Down to Earth, And Very Funny.
1st Class Bastard has a provisional publication date of May 2. But Buxton has admitted that it remains unfinished.
He read extracts from the book at a charity benefit in Oxford on Saturday for Nightline and The Samaritans, where he appeared alongside Armando Iannucci and more, and was also at the official launch of Mudlark last night.
By writing a travel memoir, Buxton is following in the footsteps of his late father, Nigel, aka The Adam and Joe Show's BaaadDad. Buxton Sr, who was the Sunday Telegraph's travel editor, wrote A Penguin Guide To Travel In Europe and Walking In Wine Country, which won the Lanson Prize for best wine book of the year.
His son previously wrote The Adam and Joe Book with Cornish, a spin-off of the Channel 4 show, in 1999.
Buxton played Jarhead the Riddle Master in Channel 4's reboot of The Crystal Maze hosted by Richard Ayoade. And he has a cameo as a Stonehenge tour guide in Cornish's family film, The Kid Who Would Be King.
Amazon is offering the book, which it lists as untitled, as a pre-order here.
- by Jay Richardson
Published: 21 Feb 2019
What do you think?