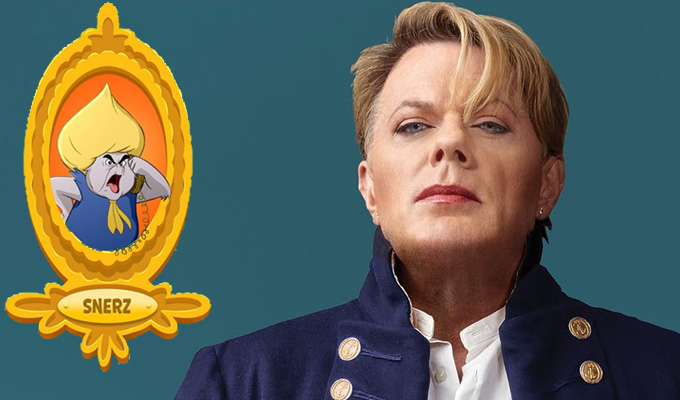 Eddie Izzard joins Dr Seuss animation
Eddie Izzard is to play a tiny, evil corporate overlord in a new animated series based on Dr. Seuss's classic nonsense poem Green Eggs and Ham.
The comic is playing Snerz in the forthcoming Netflix adaptation, being produced by Ellen Degeneres
It follows opposites Guy I Am – a retired inventor seeking the quiet life, as voiced by Michael Douglas – and the adventurous Sam I Am (Adam Devine from Workaholics and Modern Family) as they venture out on a road trip to save an endangered animal from a far-off zoo.
Netflix describes the series as a 'postmodern Planes, Trains and Automobiles through the whimsical world of Dr. Seuss'
The cast also includes Broad City's Ilana Glazer as voice EB, a curious, fun-seeking girl who just wants to keep a dangerous wild animal as a pet; Diana Keaton as her risk-averse mother; and Keegan-Michael Key as the narrator; Tracy Morgan as a hungry fox; Jillian Bell and Jeffrey Wright as villains; and Daveed Diggs as a revolutionary mouse.
Netflix will air the series this autumn – when Izzard will also be touring his new show Wunderbar in the UK. (Dates)
Published: 20 Feb 2019
What do you think?