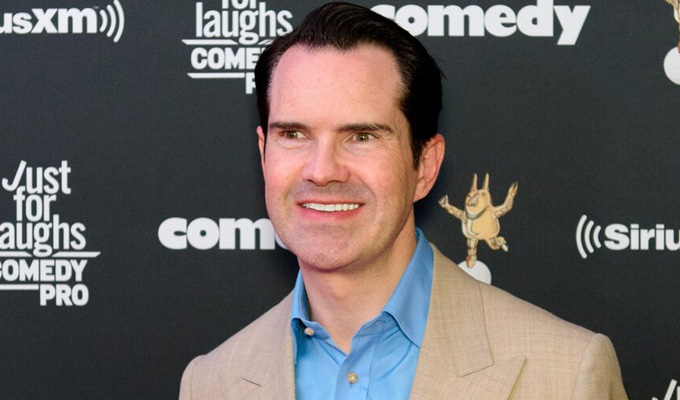 Jimmy Carr announces second Netflix special
Jimmy Carr has revealed that his second stand-up special is to be released on Netflix next months.
The filmed version of his last tour, The Best Of Ultimate Gold Greatest Hits, will be available globally from March 12.
It was shot at the Olympia Theatre in Dublin.
He announced the news on Instagram, with a short clip from the show.
'Here's a frightening fact. If you take all the money that we in the West spend on food in one week, you could feed the third world for one year.Now I don't know about you good people but I can't help but feel - we're being overcharged for our groceries.
Carr also notes that 'my job is writing harsh, brutal jokes, but I can't compete recently with stuff I've just overheard.
'I was in a doctor's waiting room, sitting opposite these two ladies in their early 60s, and one of the ladies, just trying to start a bit of conversation with her friend, looked down at a copy of the newspaper, a stark image of famine on the cover of the paper, and she turned to her friend and said, "This famine, it's terrible, isn't it?"
'And her friend – without skipping a beat – went, 'Yeah, but they don't get our winters…'
Carr also hosts Netflix's first foray into the panel show, The Fix, which features Katherine Ryan and D.L. Hughley as the team ccaptains.
In 2016, he became the first British comedian to make an original stand-up special for Netflix with his show Funny Business.
Published: 15 Feb 2019
What do you think?