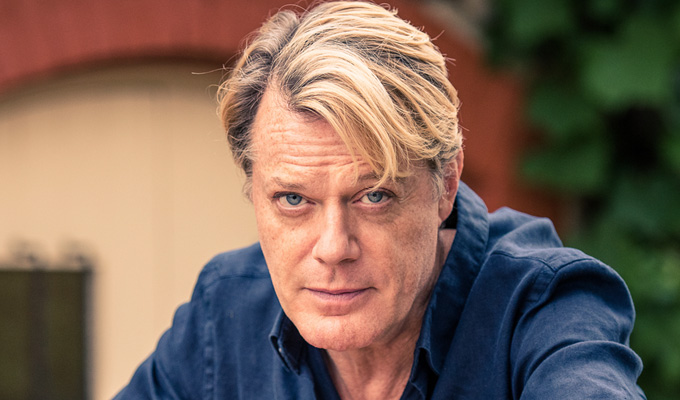 Eddie Izzard to launch his new film in London
Eddie Izzard's new Australian-set film The Flip Side is to get its European premiere in London later this month.
The comedian will introduce the movie to an audience at the Regent Street Cinema on January 27, the day after Australia Day.
In it, he plays a British actor who is reunited with an old flame – a talented chef played by Emily Taheny – when he returns to Adelaide, where they first met. But now both are in new relationships.
Izzard said: 'This is a slightly different direction to what I've played or been offered before. An indie film in Adelaide, it felt not exactly what you think would be my next move, but it felt like the right move to do.
'Having just played Edward VII against Judi Dench in Stephen Frears's film Victoria and Abdul, where "Eddie Seven" had a 46-inch waist, which I put on 12kg [nearly 2stone] for, this was now playing a film star besotted by himself, kind of in love with himself.
'But he's a damaged person, and I thought that would be interesting because it's not necessarily what everyone throws at me. I don't think people would expect me to be in this role.'
Australia Day is controversial as it falls on the anniversary of the foundation of the British colony of New South Wales so marks an invasion of the indigenous people's land. A number of alternative dates for the national day have been proposed.
The premiere has been organised by the London Australian Film Society, and tickets are available here.
Published: 21 Jan 2019
What do you think?