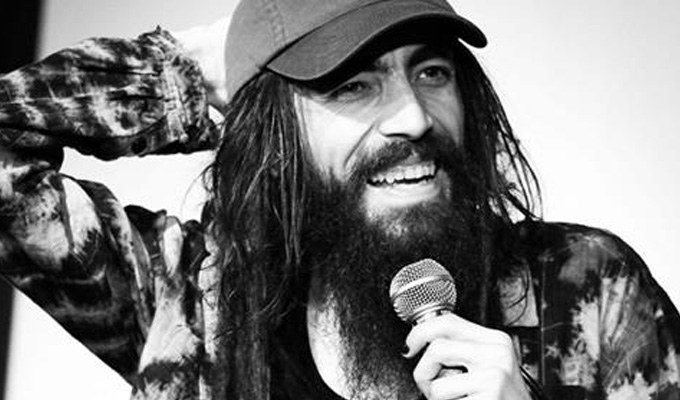 Club bans a white comedian because he has dreadlocks
A white comedian has been banned from performing a stand-up gig because he has dreadlocks.
The venue, in Montreal, said Zach Poitras was guilty of cultural appropriation and excluded him from performing in the perhaps aptly named Snowflake Comedy Club last week.
The gig was held in the Co-op Les Récoltes, a bar run by a collective within the University of Quebec at Montreal that champions social issues.
In a 1,000-word explanation of its decision posted on Facebook, the venue said: 'We will not tolerate any discrimination or harassment within our spaces.'
They argue that 'it is a privilege to be able to wear dreads as a white person' without experiencing the discrimination faced by black people; and said that a white person sporting the hairstyle was 'a slap in the face' for the 'decades of colonialism, slavery and cultural genocide where black people have been persecuted and forbidden to practise their culture, wear their clothes and their hairstyles.
The venue conceded that 'a person's intention may not be racist' in having dreadlocks but added: 'Cultural ownership is a vehicle for racism whose consequences are real.
'We live in a society where systemic racism is present and where the spaces where people who are marginalised can feel safe are very rare. The Co-op Les Récoltes aspires to be a space where these people will feel comfortable.'
Poitras has not directly addressed the controversy, but used it to plug his forthcoming gigs.
Writing on social media – where he describes himself as 'full-time cis man, part-time princess' – he said: ' Now that everyone knows that I am "a comedian" but nobody knows what I'm saying on stage, I'll be performing at these places this week…' before listing his forthcoming engagements.
Published: 16 Jan 2019
What do you think?