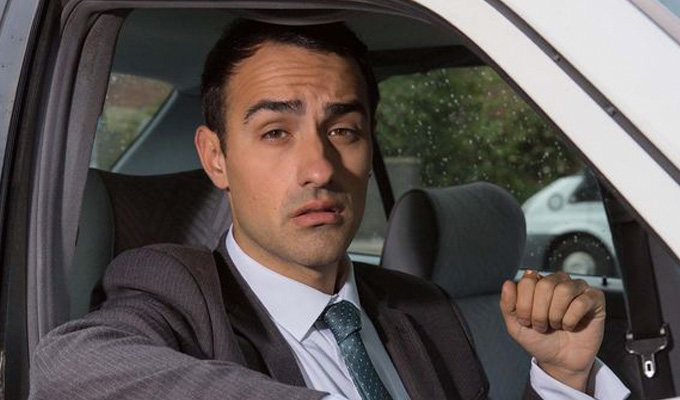 Second series for Stath Lets Flats
Channel 4 has commissioned a second series of Jamie Demetriou's Stath Lets Flats.
Six more episodes of the comedy about a hopeless Greek-Cypriot lettings agent have been ordered from makers Roughcut TV.
Returning cast include Jamie's real-life sister Natasia, playing his fictional sister Sophie, as well as Christos Stergioglou, Katy Wix, Dustin Demri-Burns and Alistair Roberts.
The commission comes despite modest ratings for the first series, which aired last summer.
Episode one attracted 460,000 viewers according to overnight ratings, down on the 770,000 average for its 10pm slot, though with catch-up viewing this rose to just under 1million.
However, critics were generally warm – if cautious – in their reaction. And the series has been nominated for best comedy programme at the 2019 Broadcast Awards.
Channel 4's head of comedy Fiona McDermott, joked: 'We did originally say no to this, but he just kept turning up, trying to get into the building. Sometimes it's just easier to give in isn't it? In all seriousness, we're thrilled to back Jamie and this gem of a show again.'
Demetriou added: 'Lovely to have been given a series 2. Thank you Channel 4 for the ongoing support and faith, and thank you everyone who worked on it.
'I would formally like to announce that series 2 MIGHT be about Stath and Peter Andre trying to make it in Miami.'
Production credits
Production company: Roughcut TV
Commissioned by: Fiona McDermott
Commissioning editors: Jack Bayles and Jon Petrie
Executive producers: Ash Atalla and Jamie Demetriou Producer: Seb Barwell
Writer: Jamie Demetriou
Script editor: Robert Popper
Published: 15 Jan 2019
What do you think?