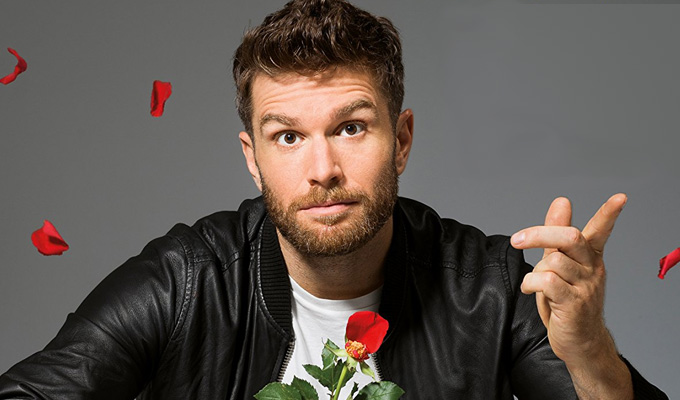 ...And so I got on the bus
Joel Dommett, Iain Stirling, Tom Allen, Suzi Ruffell, Darren Harriott and Kiri Pritchard-McLean are all going on a bus trip back to their hometowns for a new Comedy Central series.
Each comedian will then act as tour guide for each of the six half-hour episodes of The Comedy Bus, which will be filmed in the UK this month to air later in the year.
The broadcaster's general manager Louise Holmes said: 'I absolutely love the idea behind this format. Everyone has a past – and a hometown – and now we get the chance to delve into the embarrassing secrets and fascinating insights of both from a comedy perspective
'A fantastic range of comedians from around the UK are about to hit the road together on our Comedy Bus – forensically dissecting each other's past lives as well as sharing every part of the journey along the way. This promises to be a comedic treat on every level.
The show is being made by Spelthorne Community Television, the company set up by Sacha Baron Cohen and Channel 4's former comedy head Andrew Newman.
Dommett will be heading back to Rockhampton, Gloucestershire; Stirling to Edinburgh; Allen to Bromley, South East London; Ruffell to Portsmouth; Harriott to Birmingham; and although born in Gloucestershire and raised in Anglesey, Pritchard-McLean will be going to Snowdonia.
Production credits
Commissioned by: Louise Holmes
Developed by: Emma Clarke
Executive producers: Emma Clarke, Tim Allsop and Matt Edmonds
Series producer: Ben Jessop
Series director: Mus Mustafa
Published: 14 Jan 2019
What do you think?