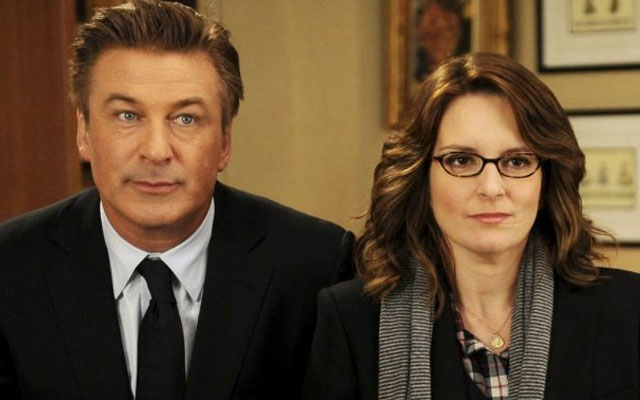 30 Rock comes to All 4
Channel 4 has brought the rights to 30 Rock for its streaming service All 4.
The first two seasons of Tina Fey's acclaimed sitcom are available today (here) with the rest arriving at a later date.
Set behind the scenes of a Saturday Night Live-style TV comedy show, the US series first ran on NBC from 2006 to 2013, winning 11 Emmys, six Golden Globes and 11 Screen Actors Guild awards.
Some series have aired in the UK before. The first series aired on Channel Five, with the second series shunted to digital service Five USA and its third and fourth airing on sister channel Comedy Central.
Charlie Palmer, All 4's managing editor said: '30 Rock is a must-watch and we're thrilled to have it kick-start our 2019 schedule.'
30 Rock also stars Tracey Morgan, Alec Baldwin, Jane Krakowski and Jack McBrayer the show,
Along with 30 Rock, Channel 4's deal with NBCUniversal International Distribution means that the new sixth series of Brooklyn Nine-Nine will have its UK premiere on E4 in 2019.
The new season will premiere next Thursday, January 10, on NBC, after the broadcaster picked up the cop comedy from Fox, which cancelled it eight months ago.
Here is an action-packed trailer for the returning show, whose previous seasons have also aired on E4:
Published: 2 Jan 2019
What do you think?