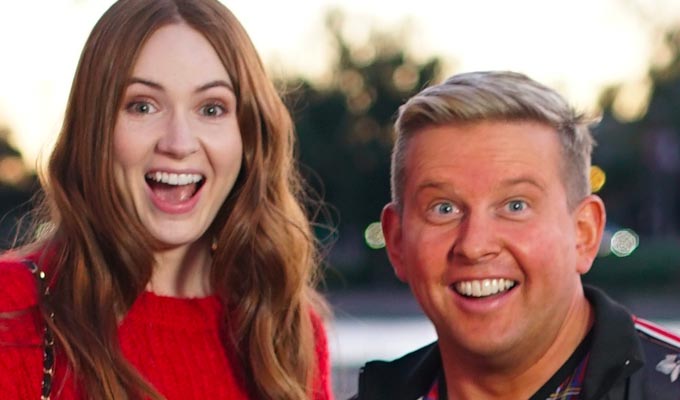 Gary Tank Commander is back
Greg McHugh has revived his former tank commander character Gary McLintoch for a new BBC documentary.
The comic's alter-ego travels to California to speak to fellow Scots who have emigrated bright lights of Los Angeles in Gary Goes to Hollywood.
Among those he encountered were former Doctor Who star Karen Gillan, Good Morning Britain broadcaster Ross Kin, and yoga guru Mark Giubarelli.
Speaking in character, McHugh has described the show as 'Louis Theroux versus Ross Kemp versus Beverly Hills Cop'.
He added: 'It makes total sense to me to go to Hollywood. Being a soldier is great fun but I quite fancied some of this documentary-making [so] I've made a brilliant documentary and got a tan.'
McHugh made three series of Gary: Tank Commander for BBC Scotland between 2009 and 2012, plus an election special in 2016 when he interviewed politicians including Nicola Sturgeon, Kezia Dugdale and Ruth Davidson
Gary Goes to Hollywood will be shown on BBC One Scotland at 10pm tomorrow night. Here's a trailer:
Published: 30 Dec 2018
What do you think?