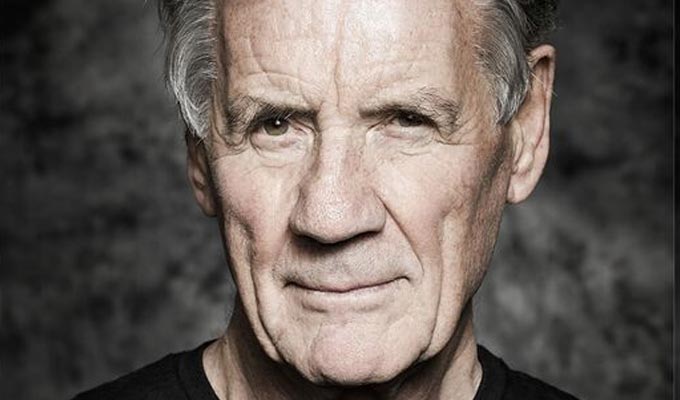 Arise Sir Michael Palin!
He was a knight who said Ni! And now Michael Palin has become a knight for real.
The 75-year-old comedian has become the first of the Monty Python group to be made a 'sir' following the announcement in the New Year Honours.
He was given the honour for services to travel, culture and geography following his successful second career as a presenter of TV travelogues, including a visit to North Korea earlier this year.
After receiving today's honour, he paid tribute to his fellow Pythons.
He said: 'Discovering there were five other people who had the same sort of sense of humour as myself and we all appreciated each other's work and that the work that we did, both on television and film, is still being replayed and still being appreciated, that's quite something, really, after 50 years
'It will be 50 years since Python started, next year. That's something that hit a high spot that will last forever, so I'm very grateful to all the other Pythons and I am very proud of Python.'
He said that he would have 'a quiet celebration' to mar his knighthood. 'Just myself and a glass of Horlicks and then go to bed.'
Palin was honoured with a CBE for services to television in 2000.
Published: 28 Dec 2018
What do you think?