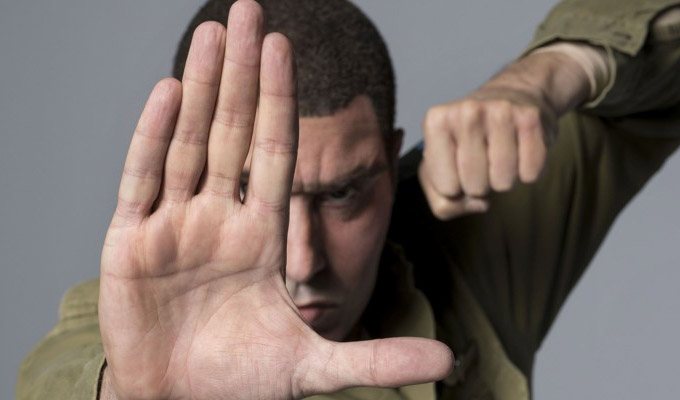 A second series of Who Is America? would be impossible, says Sacha Baron Cohen
Sacha Baron Cohen says he won't be bringing Who Is America? back anytime soon – as people had wised up to what he was doing.
'It would be impossible,' he said in an interview with US website Deadline.
'We relied on the fact that no one was expecting me. I hadn't done anything undercover for over a decade and so nobody thought, "oh wait a minute, is this a Sacha Baron Cohen character?"
'That's the problem. You'd have to wait another 10 years to get away with it again, otherwise you'd have some very slim pickings. And no publicist worth his or her weight would allow an interview with anyone suspicious now.'
Baron Cohen's decision is a blow to US network Showtime, which ordered the original series under great secrecy. 'I'm dying to bring it back,' the network's chief executive David Nevins has said.
The comedian also revealed the reason his controversial interview with Sarah Palin didn't make the final cut – because she was too boring.
The hard-right politician kicked up a stink in the media when she learned she had been duped into appearing, branding Baron Cohen 'evil, exploitive, sick'.
But in the interview, Baron Cohen said: 'I looked at the footage and it just wasn't funny enough.
'For the pieces to be good, there has to be a good comic dynamic. She was just delivering these kind of rote answers, as if she was doing a campaign speech. And even though I sat with her I think for about two-and-a-half hours, there was no comedy gold.'
So she didn't make it to the screen, although she did appear in the credits as 'Special Publicity Consultant (Inadvertent)' for drumming up interest in the show, broadcast by Channel 4 in the UK.
Published: 20 Dec 2018
What do you think?