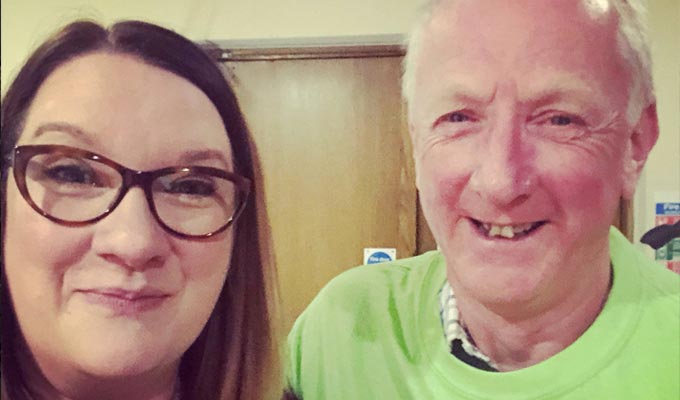 Thanks a Millican, Sarah
The Samaritans have thanked Sarah Millican after her fans raised more than £180,000 to support their work.
The comic has just finished a year-long tour of her Control Enthusiast show in which she encouraged her audiences to donate to the charity through bucket collections after every performance.
Across 193 gigs, she raised £181,834.63, which will be shared across The Samaritans' 201 branches to help fund their work helping people going through a tough time.
The charity helped Millican after the break-up of her first marriage. She said: 'I expected it to be like when you ring the bank with a bit of music and some options. Nope, they answer super-quietly and they just let you talk. And they're there 24 hours a day every single day of the year for anyone who needs them.
'I've always known what smashers my audiences are, and they've done a great job yet again. Thank you, lovely people, for supporting Samaritans, such an incredible charity.'
Samaritans volunteer Bob Howe – pictured above with Millican – said: 'To Sarah and to every single person who donated after one of her shows, I want to say thank you, not just from Samaritans, but on behalf of future callers to us too.
'Life is tough, and anyone can feel overwhelmed. We listen and we don't judge. I can say from experience that, whether it's the middle of the night or the middle of the afternoon, if people share difficult thoughts or feelings with us, it can change their lives – they realise that they can carry on.
'Donations help to keep our branches running and our volunteers ready for that next call.'
On Christmas Day, Millican will be hosting her annual #joinin event on Twitter on Christmas Day, when anyone in need of company can use the hashtag to join in a conversation.
Published: 7 Dec 2018
What do you think?