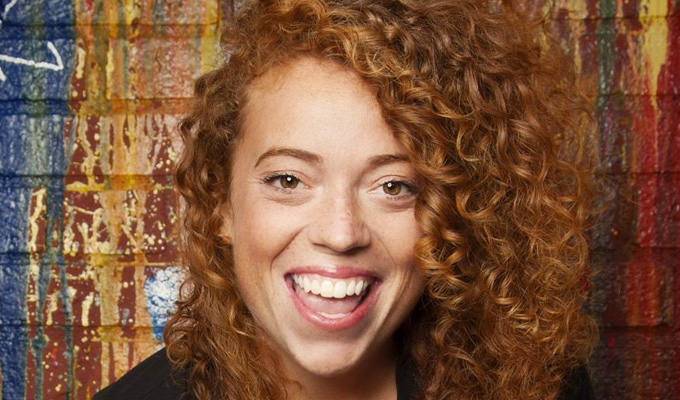 Michelle Wolf is at our door
Controversial US comedian Michelle Wolf is to play a short UK tour next year.
The stand-up – who caused outrage among Republicans with her speech to the White House Correspondents' Dinner earlier this year – is playing three dates in July.
She will be at the Leicester Square Theatre, London, on July 19; the Glee in Birmingham on July 23 and The Lowry in Salford on July 24.
Wolf was last seen in the UK supporting Chris Rock, and also has her own Netflix talk show, The Break.
Last month, Trump claimed in a tweet: 'So-called comedian Michelle Wolf bombed so badly last year at the White House Correspondents' Dinner that this year, for the first time in decades, they will have an author instead of a comedian.'
In response, she hit back with a reference to the President's support of Saudi Arabia's Crown Prince Mohammad bin Salman over the murder of Jamal Khashoggi.
'I bet you'd be on my side if I had killed a journalist. #BeBest,' she tweeted, using a hashtag referencing Melania Trump's campaign which fights cyberbullying by anyone except her husband.
Tickets for her shows go on sale at 10am tomorrow,
Fellow US comic Brian Regan – known for his clean, self-deprecating humour – is also visiting the UK next year, with a one-off at Leicester Square Theatre on February 2. His four-part sketch and stand-up show Stand Up and Away! launches on Netflix on Christmas Eve. Tickets are available here.
Published: 6 Dec 2018
What do you think?