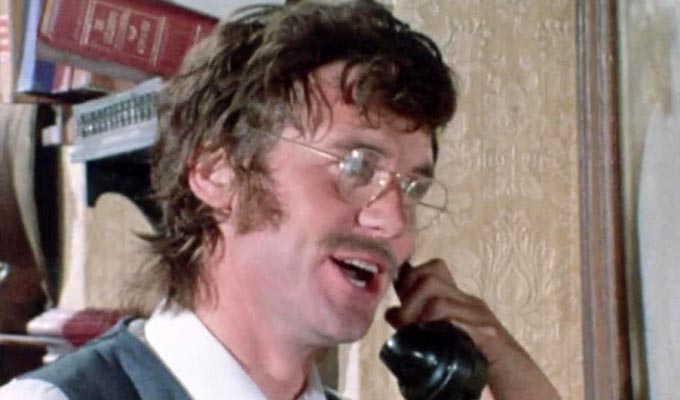 BFI unveils a huge archive of comedy curios
A treasure trove of comedy curios featuring the likes of Monty Python, Morecambe & Wise and Leonard Rossiter have been released online
More than 60 films, ranging from one-minute clips to full-length features have been made available for free as part of the BFI's ongoing Comedy Genius season.
Included in the collection are such rareties as:
Is This A Record?: A 22-minute 1973 film (pictured) introduced by Frank Muir and featuring the likes of Michael Palin, John Cleese, Terry Jones and Willie Rushton – all about the Guinness Book Of Records.
Le Petomane: Leonard Rossiter stars as Joseph Pujol, a 19th Century French music hall artist whose act was based around farting, in this half-hour biographical comedy-drama from Hancock writers Ray Galton and Alan Simpson and made in 1979.
The Boat: A gentle 1975 comedy short from Scottish comedy legend Chic Murray, playing a man who inherits his uncle's boat.
Arthur? Arthur!: Donald Pleasance is a nervous, bald, hen-pecked - and murderous - inventor leading a strange double life as a hirsute playboy running an introductions agency in this strange 1969 feature film featuring a Terry-Thomas as a conman. The film was never released in UK cinemas.
Morecambe and Wise - Be Wise Don't Drink and Drive: The recently unearthed public information film, which we reported on in August.
Something Completely Different: A Spanish-language location report from the set of the Monty Python and the Holy Grail in 1974, produced by the Central Office of Information
The Ghost Train: The incomplete surviving footage of a 1931 film version of Arnold Ridley's railway station comedy thriller. Ridley, of course, would go on to play Private Godfrey in Dad's Army.
It All Goes To Show: Speaking of Dad's Army, Arthur Lowe plays a hen-pecked Margate town councillor in this 1970 comedy short.
Vintage news footage of Roy Hudd, Terry-Thomas, Charlie Drake and Bob Hope and some silent comedy shorts, dating back as far as 1899.
They are all available to view on the BFI website.
Other films are also available to rent, or view as part of a subscription, there, including a new strand highlighting the female pioneers of film comedy, from Clara Bow and Sarah Bernhardt to Katharine Hepburn and Mabel Normand. It ties in with a free exhibition about such stars at the BFI's base on London's Southbank.
• The BFI are are offering Chortle readers two for one tickets to hear Tracey Ullman in conversation at the BFI Southbank on Wednesday – juts quote Genius 241 when booking. More details are here.
Published: 12 Nov 2018
What do you think?