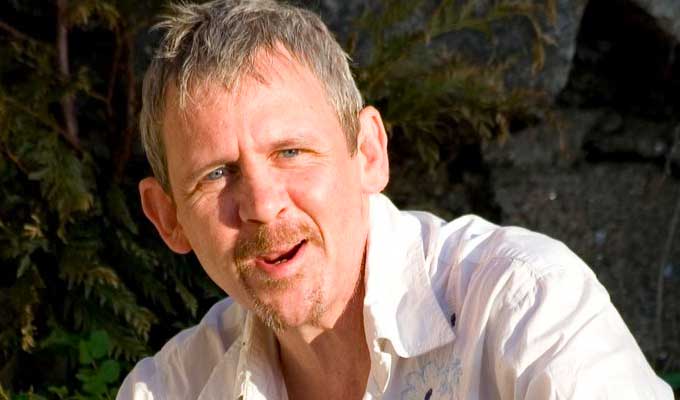 Tributes paid to Jack Cowley
Tributes have been paid to stand-up Jack Cowley – who previously worked under the name Jack Russell – following reports of his death at the age of 53.
The Welsh-born comic, whose real first name was John, was most active in the 1990s, taking part in the Big Value Comedy Show at the Edinburgh Fringe in 1996 and working on Tim Vine's shows.
He was a circuit regular and also performed at festivals and at expat gigs as far afield as Bali and Dubai, as well as one solo Edinburgh show in 2001.
Dozens of comics shared their tributes on Facebook.
Phil Nichol wrote: 'We loved you John. So sad to see you pass yet so pleased to have known you. Thank you for all the laughter. RIP my friend '
Lynn Ferguson wrote: "Such a lovely bloke . Remembering his warning of the pitfalls of ashtanga yoga still makes me laugh. So sad. The world right now could be doing with keeping its lovely blokes.
Vladimir McTavish added: 'My God, that's awful news and a total shock. I'm finding it a bit hard to take in, to be honest. He was a really, genuinely lovely guy. What a tragic loss.'
And agent Delphine Manley added: 'Oh god no. This is awful news. How sad... very fond memories ... lovely, funny, quirky man. What a loss...'
Cowley, who studied drama at Brunel University. spent some time living on a barge in London, and retired from stand-up more than a decade ago.
He is understood to have had problems with drink. On his Facebook page he had stated that he was 'resting due to severe hangover.' He had been living in Galway.
Published: 30 Sep 2018
What do you think?