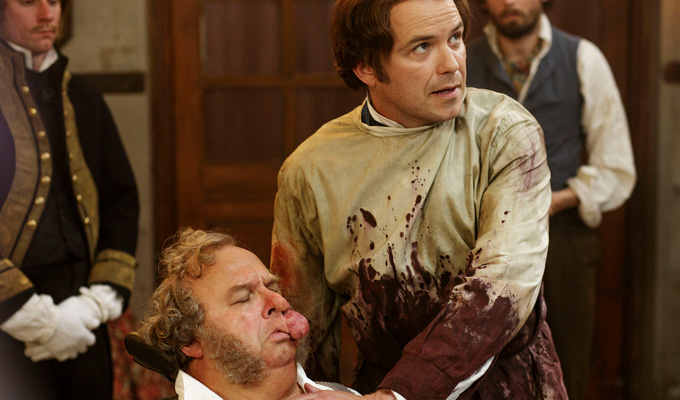 Quacks won't be back
Period medical sitcom Quacks has been dropped after one series.
The BBC's controller of comedy commissioning, Shane Allen, revealed the news in response to a reader's letter to this week's Radio Times.
Quacks was created by James Wood, the writer behind Rev. It starred Rory Kinnear, Mathew Baynton, Tom Basden and Rupert Everett, as four medical pioneers in Victorian London, using often brutal methods.
Allen said: 'Sadly there are currently no plans for another series as we don't have the room to bring everything back – we have a set amount of sitcoms and need to bring through new shows each year.'
Citing a list of forthcoming shows the viewer might enjoy, he added: 'Perhaps you could enjoy having the funny bone tickled as opposed to sawn off.'
Around 700,000 viewers watched the first episode of Quacks when it first launched on BBC Two last August, but that relatively disappointing figure was swelled by another 530,000 who watched in the ensuing seven days.
Published: 18 Sep 2018
What do you think?