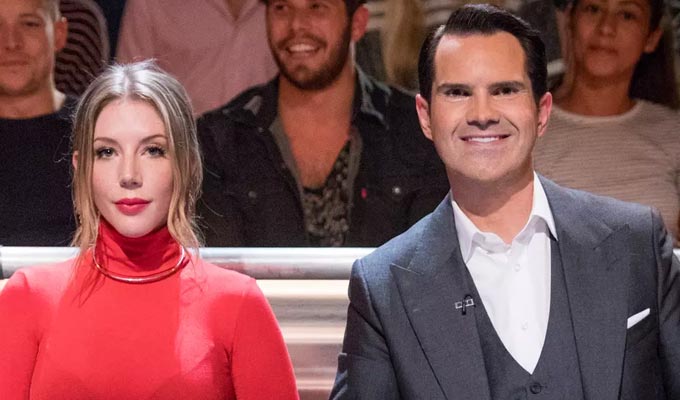 Comedy Central orders more Roast Battles
Comedy Central has commissioned a third series of Roast Battle UK.
Jimmy Carr will return as host for the five new half-hour specials with Jonathan Ross and Katherine Ryan back as judges.
The shows will begin filming in London next month to air in early 2019.
Louise Holmes, general manager of Comedy Central UK said: 'Roast Battle UK is a unique format that has really struck a chord with our viewers. We can't wait to get started on the new series with the darkest and sharpest comedians in the UK to give more jaw-dropping, gasp out loud moments to our studio audiences and viewers at home.'
The news comes just ahead of the launch of the second series on Monday October 1, which will include Jessie Cave will trade insults with her former boyfriend Alfie Brown.
Series one, which aired in January, proved a success for the channel, attracting more than four times its usual audience and becoming the broadcaster's highest-rated UK commission.
Originating in the States, the format has since been adapted in Canada, Mexico, South Africa and Finland.
The second series will also feature real-life couple Sarah Keyworth and Catherine Bohart verbally attacking each other as well as the following clashes:
Published: 17 Sep 2018
What do you think?