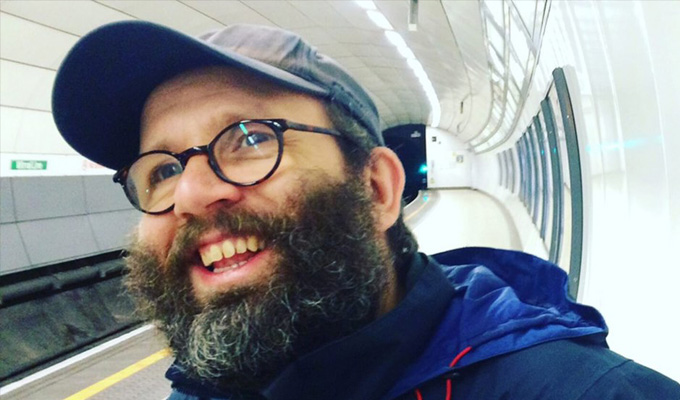 Daniel Kitson announces his new show
Daniel Kitson has unveiled details of his new show.
Keep will premiere at the Battersea Arts Centre in January, where it will run for three-and-a-half weeks.
Its description reads: 'A new show about how much past the present can usefully contain. About rigor and generosity.
'About postcards and hair pins and a certificate from Harry Ramsdens in Blackpool. About how long it takes to stop noticing where you are. About the compromise of a full life and the burden of a full heart and how it's impossible to know where looking back will lead. About the task of being who we are without denying who we've been.
'About the importance of regret and the possibility of hope and the delusional idea of starting again. About all the books I've never read and all the jam I've ever eaten and the bags of torn tickets and the drawers of empty pens and the inevitable sadness of ever holding on to anything.
'A show, in short, about the things in my house and the stuff in my head.'
Kitso's last show, A Short Series Of Disagreements Presented Here In Chronological Order was performed only in Washington DC in November last year. While his last UK show was Something Other Than Everything at the Camden Roundhouse last summer.
Tickets for Keep go on sale at noon tomorrow from the Battersea Arts Centre website. It is part of the Phoenix Season marking the reopening of the venue's grand hall, which was ravaged by fire in 2015.
Published: 12 Sep 2018
What do you think?