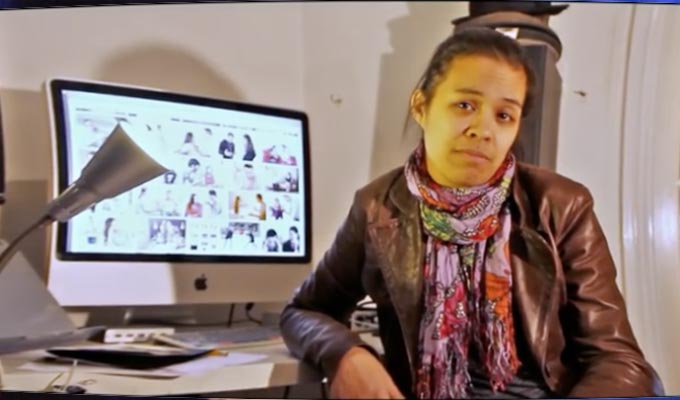 Did Comedy Central 'rip off' a divorce photographer sketch?
Comedian Ria Lina has accused Comedy Central of a 'blatant rip-off' over a new online short.
The US broadcaster has released a sketch about a 'divorce photographer' who documents 'that special day when one becomes too'.
But Lina says the Mini-Mocks sketch – which has attracted more than 5million views according to Facebook – is similar to one with the same premise that she starred in almost two years ago.
Again she played a divorce photographer, saying that she used to document weddings until she realised: 'There's another special day, and that's the day the couple don't ever have to see each other again, and sometimes that day is even more special.'
That video has attracted around 4,000 views online.
Lina told Chortle: 'It's tricky to pin-point exactly what to be more upset about: that they didn't use Google to see if the sketch had been done already, or that they did use Google to find our sketch and rip us off.
'It's not unusual for the same joke to be written by two writers independently of each other, but the main difference between a good writer and a great writer is the great writer checks first if the joke has been done before.'
But she conceded: 'They did Americanise their version. I liked the touch about the lawyers…'
Comedy Central US has not responded to Chortle's request for comment.
The 2016 sketch was written and directed by Daniel Audritt and also starred comedians Maria Shehata and Alistair Williams.
However, that came after a ten-minute short film from Canadian writer-director Christine Buijs, also called Divorce Photographer – which received its premiere at the Calgary International Film Festival in 2015.
Facebook counts a video view if it plays for three seconds, even on autoplay with audio off.
Published: 10 Sep 2018
What do you think?