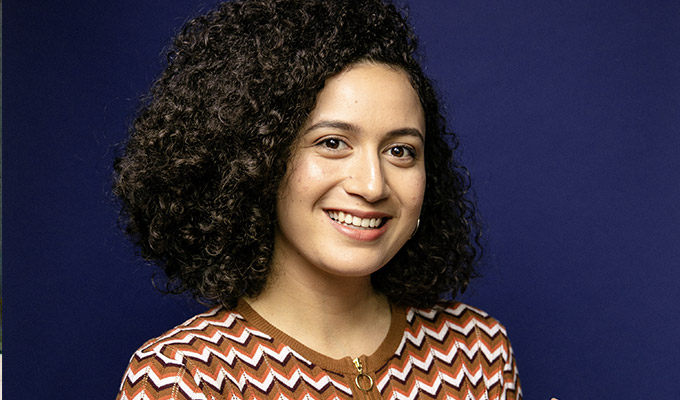 Rose Matafeo wins the 2018 Edinburgh Comedy Award
Rose Matafeo has become the first solo non-white winner of the Edinburgh Comedy award.
The New Zealander, whose father is Samoan and her mother is Scottish-Croatian, won for her show Horndog.
Collecting her award from Steve Coogan and 2017 co-winner John Robins, she thanked 'everyone in New Zealand', admitting it was 'the most small-town thing to do.'
Choking back the tears of joy, she also praised Josie Long and David O'Doherty who inspired here as a teenager, as well as her agent and comedy pals in Edinburgh.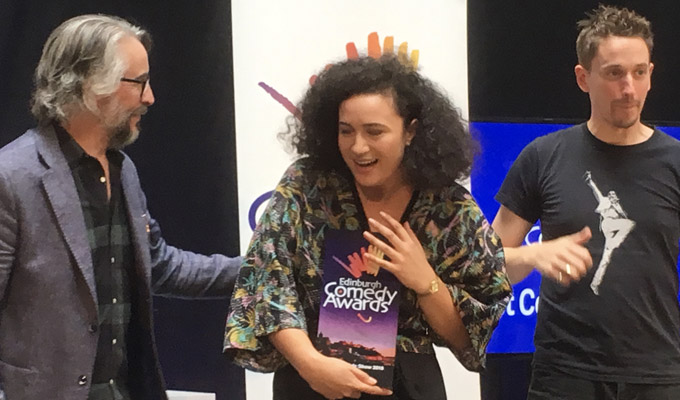 Awards director Nica Burns said: 'New Zealander Rose Matafeo, the fizzing charismatic 26-year-old voice of millennials triumphs in a nail-bitingly close year. Funny and sassy she riffs about love, adolescence and social media obsession to a pop culture soundtrack. An utterly joyful adrenaline high.'
Also nominated this year were Ahir Shah, Alex Edelman, Felicity Ward, Glenn Moore, Kieran Hodgson and Larry Dean.
Best newcomer went to Ciaran Dowd for his 'really stupid show' Don Rodolfo, about a Zorro-syle swordsman. He thanked his director Tom Parry and his agent, but admitted he 'fluffed' an acceptance speech that seemed to catch him by surprise.
Burns called it 'an utterly original show, a totally hilarious spoof with a completely unexpected ending. Beautifully written, perfectly performed with the stylish wit of an outstanding comedy performer that is Ciarán Dowd. A star in the making.'
He was the only male comic on the shortlist, which also comprised Maisie Adam, Olga Koch, Sara Barron, Sarah Keyworth and Sindhu Vee
Here is a clip of the show, as performed at Chortle's Fast Fringe:
Both the award-winning shows were performed at the Pleasance.
The panel prize was won by Home Safe Collective, which crowdfunded a taxi account to provide lifts to comedians late at night.
Angela Barnes, one of the driving forces behind the initiative, said the £5,000 prize would go towards running the scheme again in 2019: 'We will be doing it next year, bigger and better,' she said.
But she also joked: 'I knew I'd never be here for my comedy as I'm a woman over 40.'
The main award was given in honour of the late Sean Hughes, who pioneered the storytelling style of stand-up now so prevalent on the Fringe.
Coogan paid tribute to Hughes, saying: 'He was honest, it was about himself, his comedy was an expression of who he was. It had an authentic about it.'
The only other person of colour to be recognised with the main award was Richard Ayoade, part of the team behind 2001 Perrier-winner Garth Marenghi's Netherhead.
Published: 25 Aug 2018
Recent News
What do you think?