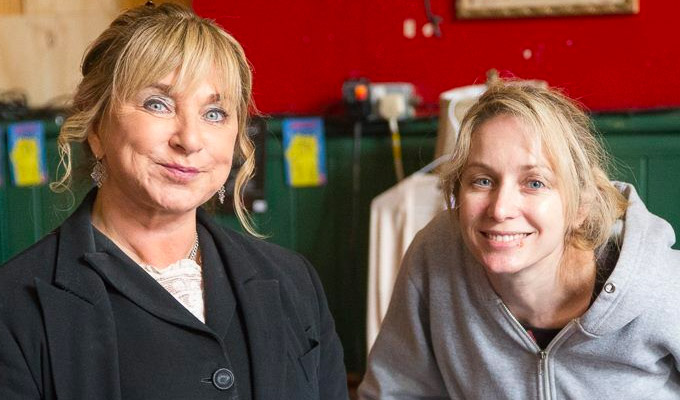 Top comics join short film
David Baddiel, Helen Lederer, Reece Shearsmith and Steve Pemberton are to appear in a new short film about a woman with a terminally ill son.
The comics all gave their time for free to make To Trend On Twitter, which follows single mother Susie Jenkins as she meteorically rises to fame online because of her son's illness.
Baddiel plays the narrator who introduces and closes the story, Lederer plays the quirky leader of a support group who tries to help Susie and Pemberton and Shearsmith play heightened versions of themselves who become fans of Susie.
The film also features Marek Larwood, as a Susie superfan and Sarah Daykin as a newspaper columnist. Actress Keeley-Jo Jupp takes the lead.
Writer and director Andy Wooding financed the film by crowdfunding.He said: 'To Trend on Twitter came about thanks to some weird, dark things I heard about online and through working in the entertainment industry. We're in a very strange time right now and I wanted to make something slightly cautionary that explores the present day, rather than the future, and do it in a fun, light-hearted way.
'I'm overjoyed to have been able to make this film – which was a real, tear-inducing struggle at" times – with so many beautiful, kind-hearted, talented people, including some of my childhood heroes.'
The film will get its premiere in London sometime in October, then be available online, with all the profits going to CLIC Sargent.
Published: 13 Aug 2018
What do you think?