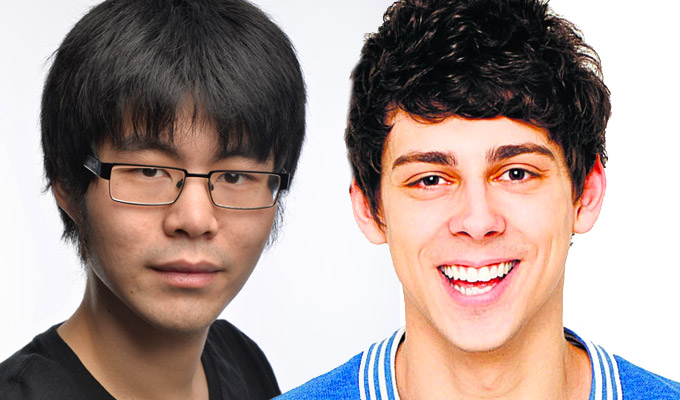 Hangover Games for Matt Richardson and Ken Cheng
Matt Richardson and Ken Cheng are to host a new E4 gameshow called The Hangover Games.
As the title implies, the series involves hungover Brits competing in challenges, based on their antics from the night before.
Each week a group of mates will have their boozy escapades filmed under the guise of being a documentary about British nightlife. What they won't find out until the next morning is that they are really taking part the new gameshow.
Groggily woken up by Richardson early the next morning, they will learn that they have the chance to win a cash prize if they can make it out of bed and take part in The Hangover Games.
E4 says: 'Each game will test their memories of the night before and they'll have to rely on one another's stamina, clear thinking, emotional stability and iron stomachs if they want to be crowned winners.'
Becky Cadman, E4's factual entertainment commissioning editor who has ordered ten half-hour episodes said: 'We're very excited to be working with production company Little Gem on this anarchic series that is sure to resonate all too well with a party-loving E4 viewer and guaranteed to provide some laughs along the way.'
Kate Maddigan, Little Gem's executive producer added: 'We've met the UK's biggest party animals filming this show and can't wait to share the laughs, stunts and sometimes shockingly outrageous moments with the E4 audience.'
The suits
Commissioned by: Becky Cadman and Ian Dunkley,
Executive producers: Kate Maddigan and Ben Gale from Little Gem.
Published: 6 Aug 2018
What do you think?