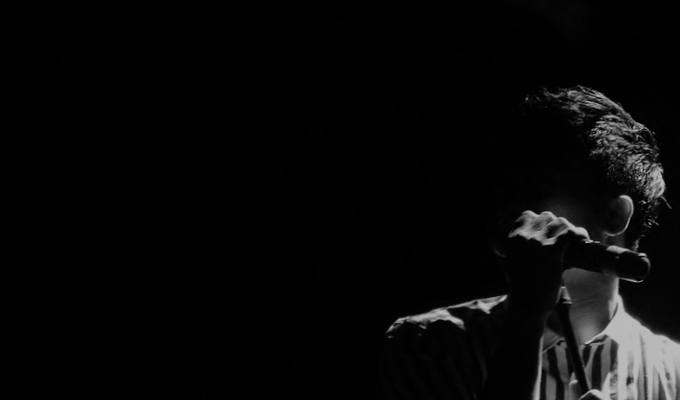 One in four female comedians has been molested
More than a quarter of female comedians have been molested by their colleagues, a Chortle survey has discovered, and around one in 13 has been raped by a fellow comic.
As well as assaults from colleagues, our research found that travelling home late at night poses a big risk to safety. A quarter of women have been molested, 29 per cent faced physical violence, and 75 per cent had been subjected to verbal sexual harassment.
Men also face dangers, with one in five facing violence on the way home from a gig, and a slightly higher proportion report being molested by punters after a gig.
Our study also found that most incidents go unreported – with more than two-thirds of those who were assaulted remaining silent.
Survivors have also shared their often harrowing stories, while on a more positive note many comics have put forward suggestions on how the industry could better safeguard performers.
These are the initial findings of a survey conducted by Chortle after Melbourne stand-up Eurydice Dixon was killed on her way home from a gig in June this year. More than 300 stand-ups took part: 145 women, 170 men, eight non-binary performers and five that chose not to state their gender.
Our initial findings, released as the Edinburgh Fringe gets under way, suggest the comedy world is a more hostile workplace than others. A BBC study last year found that UK-wide, 53 per cent of women and 20 per cent of men had experienced sexual harassment at work. More than a quarter of people surveyed had faced inappropriate language, one in seven had suffered inappropriate touching and one in 10 women had been sexually assaulted.
The results from our survey are higher: 64 per cent of female comics dealt with inappropriate language from fellow comics and 55 per cent from promoters. A total of 26 per cent had been molested by a fellow comic, 20 per cent by a punter before or after the show, and 15 per cent by a promoter or other industry figure.
Figures suggest there is an unseen financial cost to comedians, too. 59 per cent of women and 44 per cent of men said they had turned down work because they felt uncomfortable about another performer on the bill (and 49 and 40 per cent respectively over fears about a promoter).
Clubs are not considered good at dealing with problems. A total of 40 per cent of comics described their response as 'dismal' or 'poor' with 23 per cent saying it was good. The figures were even worse for the wider industry, with 64 per cent saying it was not good at addressing problems.
It had been suggested that open spots should be paid £5 to help them get a taxi for the last leg of their journey home. Our survey found that two-thirds of women would use a small payment in that way, although 70 per cent of men wouldn't.
Some promoters told us such a scheme would be financially unviable. But among the simpler suggestions comedians made to improve safety was that open-mic nights should finish earlier, and not insist that acts who feel vulnerable should stay until the end. In such shows, the new performers often comprise almost all the audience, and the convention is that they are expected to stay so the night doesn't peter out. But losing the stigma of leaving early may benefit personal safety, performers told us.
Chortle editor Steve Bennett said: 'This snapshot shows the industry has a long way to go to be a safer place for men and women.
'Solutions will not easy for a loosely organised and largely unregulated circuit of a myriad of small operators, and that's even before considering the risks to comedians – and indeed other industry workers – once they leave the club.
'But hopefully this survey will help focus attention on the things that CAN be done, as it shows the extent of a problem that has largely been anecdotal until now. And as well as the data, the appalling stories that survivors have chosen to share underline the devastating personal impact when things go wrong.'
Further analysis of the survey may reveal other ways of breaking down the information, but a summary of our initial findings is here.
Published: 2 Aug 2018
What do you think?