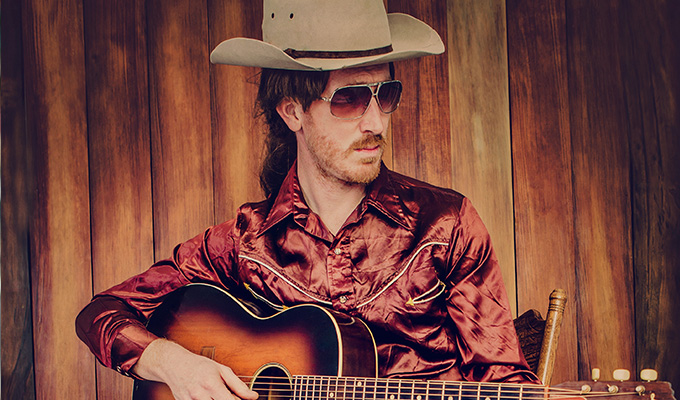 Back in the ole' country
The best of the week's live comedy
Monday June 25
LONDON: It's been almost a decade since cowboy philosopher Wilson Dixon was on the UK circuit. The creation of Aussie Jesse Griffin, the good ole' country boy had a couple of good Edinburghs, a Radio 2 show… and then disappeared. Now he's back, with a run at the Soho Theatre this week and dates in Edinburgh, Glasgow and Cardiff next. Yee-hah!

LONDON: There's a very strong line-up at the Country Mile Comedy Club at The Star of Kings in Kings Cross, headlined by the excellent  Felicity Ward, and featuring a lot of Radio 4 voices:  Ken Cheng, who's about to star in his own sitcom for the station, Sindhu Vee, whose voice will be familiar to listeners of their weekly comedy podcasts, and Heidi Regan, who won the BBC New Comedy Award last year. Add Rob Oldham, Tessa Coates, Brodi Snook, Olga Koch and you have a great night. Plus the gig's only a fiver, and is fundraising for Shelter.
LONDON: Variety duo Zach & Viggo host their  anarchic Stamptown gig at the Bill Murray with  a fine collection of guests: well-heeled clown duo The Establishment, provocative comic Fin Taylor, character act  Anna Morris and Edinburgh newcomer-nominated Lauren Pattison.
Tuesday June 26
MANCHESTER: XS Malarkey's worth a punt on any Tuesday, but tonight's Edinburgh preview double-bill is enticing, even for a work-in-progress night, with the double bill of Mock The Week regular  Ed Gamble and the inspired insanity of John-Luke Roberts.
Wednesday June 27
LONDON: Another Stand-up Under the Stars gig in the courtyard of  Battersea Arts Centre features brilliant idiot Spencer Jones, smart and sardonic Phil Wang, clownish Elf Lyons and happily dour Phil Ellis.
Friday June 29
DUBLIN: America's schlubby everyman Jim Gaffigan brings his well-observed, self-deprecatory - and famously clean - stories of being a lazy guy bewildered by much of the world to Vicar Street. Here is our review of his show in Australia earlier this year. He's also at London's Leicester Square Theatre on July 12 and 13.
• Search our full listings for comedy near you using the pull-down menus on the left of this page.
Published: 24 Jun 2018
What do you think?