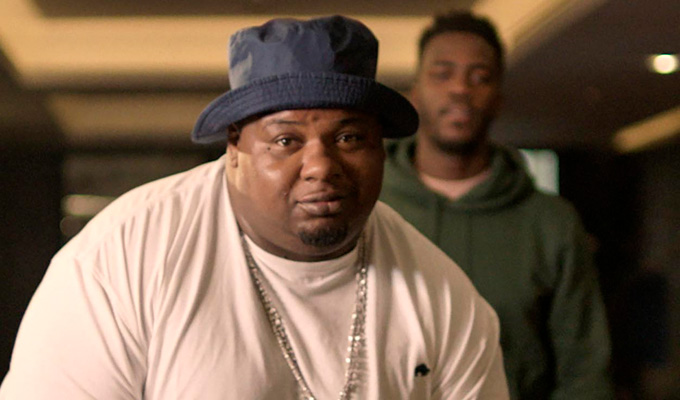 The Narstie Party
The week's comedy on TV and radio.
Monday June 25
I'M SORRY I HAVEN'T A CLUE: The 69th series begins! With regulars Barry Cryer and Tim Brooke-Taylor and chairman Jack Dee. Radio 4, 6.30pm ​
Wednesday June 27
STATH LETS FLATS: Channel 4's new comedy follows incompetent Greek-Cypriot lettings agent Stath (Jamie Demetriou) who struggles not to be outshone by the ruthlessly ambitious Carole (Katy Wix) in family company competing against the threat of the slick, high-end estate agents next door. Demetriou talks about the show and his character in this interview. Channel 4, 10pm
Friday June 29
HIS MASTER'S VOICE: Rob Brydon stars as Peter Brough, the 1950s radio ventriloquist - yes, that was once a thing - whose alter-ego puppet takes over his life. This true story behind the hit comedy Educating Archie was first heard on Radio 4 in 2014 and now gets a repeat on 4 Extra at 10am. Brydon is, incidentally, also the guest on Radcliffe And Maconie on 6 Music this afternoon, speaking about his new comedy film, Swimming With Men.
THE CRYSTAL MAZE: CELEBRITY SPECIAL: Joe Wilkinson is one of the famous faces tackling the challenges in tonight's episode. Channel 4, 9pm
THE BIG NARSTIE SHOW: The Grime legend is given his own freewheeling show withs comedian Mo Gilligan as his co-host. 'Not to give too much away but it's a show where it will be different every week,' Gilligan says: 'I think that's the beautiful thing about the show, it's going to keep the audience guessing.This is a show that you wouldn't get just anywhere else. I think it's a breath of fresh air...we're not TV presenters. We're just two guys who are gonna give the nation a really funny TV show. Channel 4, 11pm
Published: 24 Jun 2018
Recent News
What do you think?