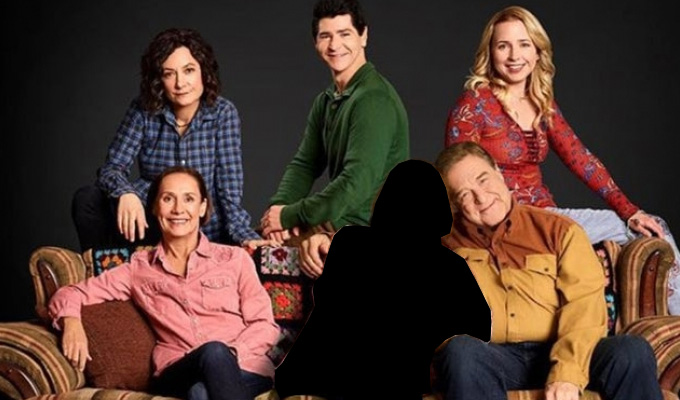 Roseanne without Roseanne
America's ABC network has ordered a spinoff from its hit sitcom Roseanne – but without Roseanne.
The comedy series was axed last month after its star and creator sent a racist tweet.
But given the success of the show – which launched with 18.4 million viewers – executives have decided to keep the characters on air.
The original writers, producers and cast members will appear in the new show, which has the working title The Conners. It is expected to revolve around Roseanne's daughter Darlene, played by Sara Gilbert.
However, Roseanne Barr will not receive any payment for the series and have no creative input ABC said.
The network has pulled the plug on the show, after Barr, an outspoken Donald Trump supporter, attacked one of Barack Obama's former advisers on social media.
In a late-night tweet, now deleted, she said: 'muslim brotherhood & plant of the apes had a baby=vj', referring to the attorney and civic leader Valerie Jarrett, who is black.
At the time Channing Dungey, President of ABC Entertainment, said: 'Roseanne's Twitter statement is abhorrent, repugnant and inconsistent with our values and we have decided to cancel her show.'
John Goodman, who plays Dan, Laurie Metcalf (Jackie), Lecy Goranson (Becky) and Michael Fishman (DJ) will all return for the 10 episodes season, which will air in the autumn.
All the core cast members said in a joint statement: 'We have received a tremendous amount of support from fans of our show, and it's clear that these characters not only have a place in our hearts, but in the hearts and homes of our audience.
'We all came back last season because we wanted to tell stories about the challenges facing a working-class family today. We are so happy to have the opportunity to return with the cast and crew to continue to share those stories through love and laughter.'
Many of the cast condemned Barr's tweet, causing the star to accused them of 'throwing me under the bus'.
Perhaps buoyed by support from the White House, Barr was initially defiant, saying she was planning to fight back against the cancellation.
But now she says she agreed to a settlement with ABC 'in order that 200 jobs of beloved cast and crew could be saved'.
'The Conners' stories demonstrate that families can always find common ground through conversation, laughter and love. The spinoff will continue to portray contemporary issues that are as relevant today as they were 30 years ago,' ABC said in a statement.
Published: 22 Jun 2018
Recent News
What do you think?