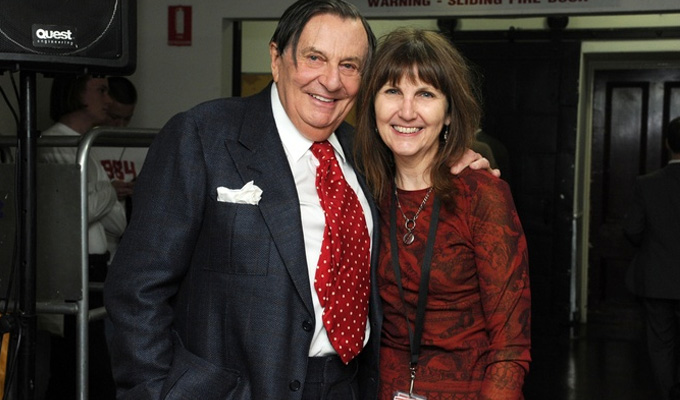 Queen honours Melbourne Comedy Fest chief
Melbourne comedy festival boss Susan Provan has said she is 'proud' that the artform has been recognised after being honoured by the Queen.
Provan – pictured above with Barry Humphries – was yesterday made an Officer of The Order Of Australia (AO) as part of the Queen's Birthday Honours list.
The accolade was 'for distinguished service to arts administration through festival leadership and
governance, to the tourism sector in Victoria, and to the promotion of Australian comedy.'
Provan has been director and chief executive of the Melbourne International Comedy Festival since 1994, and her citation made special mention of the Deadly Funny competition for indigenous stand-ups that she helped set up in 2007.
She told Chortle: 'I may be a dedicated republican but I'm not one to knock back a cucumber sandwich at Government House. I'm very proud that comedy and particularly Australian comedy has been recognised with such an honour".
The Melbourne International Comedy Festival began in 1987 with 56 shows; this year there were almost 600 shows, with live audiences topping 760,000.
Comedian Tom Gleisner was also awarded an AO for his service to television as a writer, producer, actor and presenter, as well as for his work with children with cancer and autism.
The Order Of Australia was established in 1975 to recognise Australian subjects for 'achievement or meritorious service'. Before the establishment of the order, Australians received British honours. There are quotas for each most levels, with a maximum of 140 people getting the AO.
Published: 12 Jun 2018
Recent News
What do you think?