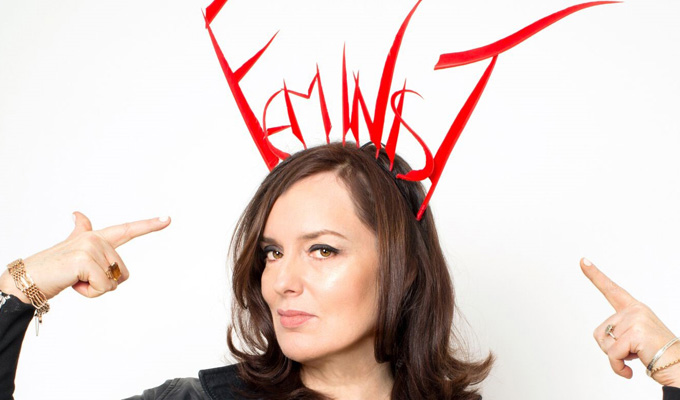 Deborah Frances-White pens Guilty Feminist book
Deborah Frances-White has written a book based on her podcast The Guilty Feminist.
Publisher Virago is to publish what it describes as a 'funny, joyful, frank and inspiring book about embracing both feminism and our imperfections' on September 6.
The book also includes exclusive interviews with fellow comedians Zoë Coombs Marr, Bisha K. Ali amd Susan Wokoma as well as activists including Jessamyn Stanley, Becca Bunce and Leyla Hussein. Hannah Gadsby has also contributed a piece.
Frances-White launched her podcast in 2015, and it has been downloaded more than 25 million times since.
She said: 'In 2015 I described myself as a "guilty feminist" for the first time.My goals were noble but my concerns were trivial. I wanted desperately for women to be taken seriously in leadership roles all over the world, but I also wanted to look good sitting down naked.'
Virago's blurb adds: 'From inclusion to the secret power of romcoms, from effective activism to what poker can tell us about gender, Deborah Frances-White explores what it means to be a 21st century feminist, and encourages us to make the world better for all women.'
Frances-White – who has just shot a pilot of a female-led late-night satirical news show Next Week's News for a possible Channel 4 series will also be going on a short book tour to promote the publication.
Click here to order the book.
Published: 12 Jun 2018
What do you think?