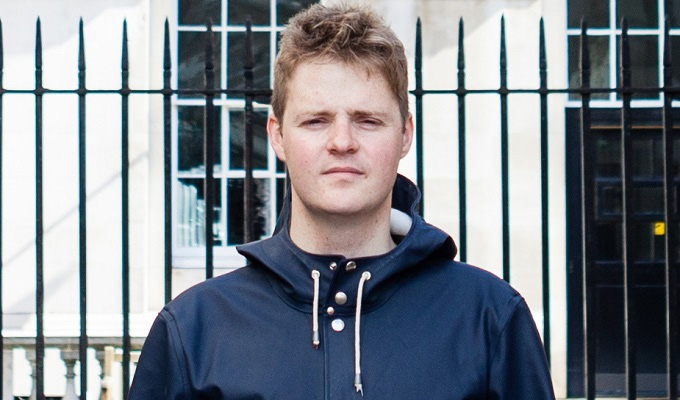 Tom Ballard denies abuse claim
Australian comedian Tom Ballard has vehemently denied an allegation of sexual assault made over the weekend.
Open mic comic JooYung Roberts has come forward to claim that Ballard, forced himself on him when he went to the higher profile comedian's hotel room after a gig four years ago.
But Ballard, host of the Australian TV show Tonightly, said he denied the allegation 'in the strongest terms possible' and said it had been 'deeply distressing for me, my friends and my family'.
Roberts, who said on social media 'I am not afraid to be identified', cited the #MeToo movement for why he had come forward now, saying that he had been too afraid of being sued for defamation to speak out now.
Detailing his version of events on social media, he said he was not gay and had suffered mental health issues after being, in his words, 'molested' by Ballard.
However, Ballard – nominated for best show in the 2016 lastminute.com Edinburgh Comedy Awards – said: 'As a comedian, I am no fan of being taken seriously. But today is an exception. This is an extremely difficult statement for me to write, but it's necessary.
'Over the past six months I have become aware of a claim being made about me. It involves an allegation of sexual assault: an allegation that I completely deny in the strongest terms possible. It fundamentally goes against who I am as a person and everything I believe in. Today that claim was aired publicly.
'Four years ago I had a consensual sexual experience with someone. I had absolutely no idea he believed it wasn't consensual until six months ago. His version of that experience as described on social media is simply not what happened.
'This false claim has been spread via social media, text messages and gossip. It has been deeply distressing for me, my friends and my family. It has affected my work and my mental health.
'I abhor sexual assault and sexual violence. I absolutely support the philosophy of the #MeToo movement: I believe in supporting victims and ensuring those who have done wrong face justice. But I have not done anything wrong. Any suggestion otherwise is false, deeply distressing and unhelpful.
'Thank you for reading this.'
The ABC, which broadcasts Tonightly, said it was aware of the allegations and 'does not condone or Tolerate any inappropriate behaviour,' but would make no further comment
Published: 11 Jun 2018
What do you think?